What Are the Different Kinds of Social Work Jobs?
For well over a century, social workers have been at the forefront of crucial societal vision and change. The importance of social work jobs is evident in the day-to-day impact of social workers on specific individuals and communities. Social work is also critical in broader trends and cultural growth.
Social workers have successfully diagnosed areas of need and led change in vital areas of American life. The National Association of Social Workers has identified many ways social workers have been instrumental in significant aspects of societal progress. For example, social workers have contributed to momentum in civil rights, improved mental health resources and advanced benefits for the disabled and unemployed.
Social Work Continues to Grow More Diverse
The core mission of social work remains the same: Social workers identify various challenges people face and advocate for and assist individuals and groups in meeting those challenges. Working from a foundation of specialized training, social work professionals partner with individuals, couples, families or groups to help them find ways to adjust, grow and thrive in society.
As social workers have proven their value in a wide range of fields, the diversity of opportunities in social work jobs has grown exponentially. This means individuals with a variety of backgrounds may find a transition into social work more natural. The growth also opens new horizons for those already in social work jobs looking for career change and growth. Social workers now work in a wide variety of fields and specializations, including:
Healthcare, hospice and bereavement
Child, family and school services
Mental health and substance abuse
Community service, housing and development
Social responsibility and corporate social work
Veteran's Affairs
Examining the Many Opportunities Available in Social Work
The growing diversity in social work jobs means almost limitless possibilities for jobseekers in today's increasingly complex society. The Bureau of Labor Statistics (BLS) projects an overall growth in social work jobs of 13 percent between 2019 and 2029, higher than the average growth rate for all occupations. We've identified here a few areas of particular prominence in the scope of new opportunities available.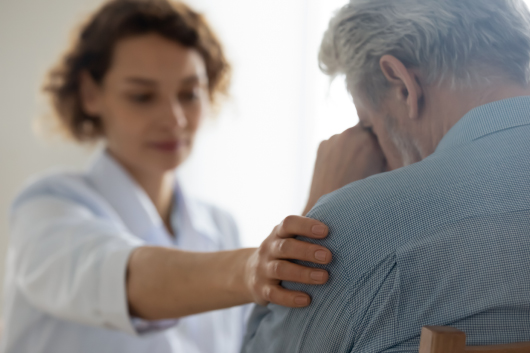 Healthcare, Hospice and Bereavement Social Work Jobs
Social workers in healthcare and hospice fields support patients and their families as they face various illnesses or health challenges, including end-of-life care. These social work jobs usually involve working closely with doctors, nurses and other medical personnel to address the holistic needs of patients and their loved ones at home or in hospitals and other clinical settings.
The most important role of a social worker in healthcare is patient advocate. This includes psychological, emotional, social and spiritual support when helping patients understand their medical condition and adjust to new realities. These social work jobs require a strong connection with people and the fortitude to overcome difficult barriers in order to improve a patient's quality of life. Although severity of illnesses and medical needs vary, services often extend to families when planning end-of-life care and lessening the burden of bereavement and grief after the loved one has passed.
Examples of healthcare social workers include positions such as case manager, medical discharge planner, hospice and bereavement carer, program coordinator or therapist. Entry-level social work jobs in healthcare usually require a bachelor's degree in social work (BSW) or a related field. However, upper-level and clinical social work jobs most often require a master's degree in social work.
The importance of holistic healthcare continues to be a focus nationally, and opportunities for social work jobs in healthcare are expected to grow. The Bureau of Labor Statistics (BLS) projects the employment of healthcare social workers to grow by 14 percent between 2019 and 2029, which is much faster than the national average for all occupations.
The median annual salary for healthcare social workers in 2019 was $56,750, while the top ten percent earned over $86,000. Completing an MSW degree is often the pathway to positions with greater responsibility and higher earnings.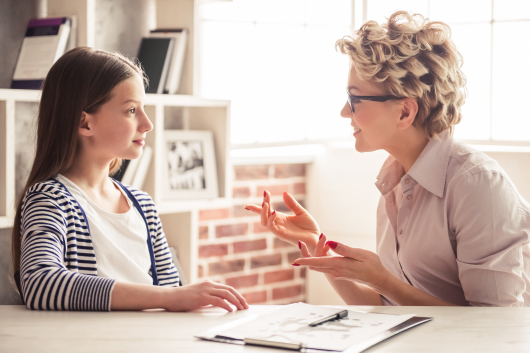 Child, Family and School Social Work Jobs
The field of social work offers many opportunities with children and families and in educational settings. The overarching goal of these social work jobs is providing support that serves tangible social and psychological needs.
Some of these social workers focus on ways to help children thrive academically by accessing services beyond the normal routines of classroom learning. Social work jobs in education involve work directly with children and families, as well as with teachers and school administrators, to coordinate all parties interested in a student's success.
Social workers often assist children who are exposed to neglect or abuse, helping families move toward health and stability or assisting with finding safer home environments for children. Others work more directly with foster or adoptive services with the same goal of providing healthy homes for children who need them.
Roles in this specialization include positions like behavioral health counselor, adoption specialist, school guidance counselor, or trauma therapist. As in most social work jobs, entry-level positions usually require a bachelor's degree in social work or a similar discipline. More advanced jobs, including supervisory, clinical and counseling roles, require a master's degree.
Employment for child, family and school social workers is expected to grow 12 percent between 2019 and 2029, and the need for interventions and support in these areas remains high.
The median annual salary for child, family and school social workers in 2019 was $47,390, while the top ten percent of earners made over $78,000.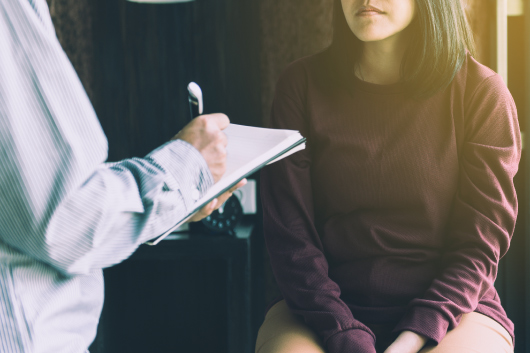 Mental Health and Substance Abuse Social Work Jobs
Social workers in the field of mental health and substance abuse identify, assess and serve individuals battling emotional, mental or substance abuse issues. National statistics indicate disturbing trends which call for proactive attention in these areas. Nearly one in five adults struggles with some level of mental illness, and substance abuse and mental health issues are often linked.
Social work jobs in this field of specialization address a variety of specific needs and treat people in both one-to-one and group settings.
Mental health social workers function in a number of different settings, including schools, hospitals, clinics and government agencies. Their responsibilities may include:
Working directly with individuals or groups in therapy sessions
Offering case management or advocacy
Assisting families in supporting their loved ones facing mental illness
Professionals in substance abuse social work jobs also have opportunities in different venues, including inpatient and outpatient rehabilitation centers, schools and correctional services. Substance abuse social workers treat those already battling addiction and also provide education and prevention services.
Roles in mental health may include positions such as intake coordinator or case manager. Individuals seeking to work in more advanced roles in these areas, such as direct client counselors or therapists, typically need to earn a master's degree.
Unfortunately, the need for social workers in this field continues to grow, and social worker jobs in the mental health and substance abuse field are expected to increase by 17 percent between 2019 and 2029.
The median annual salary for mental health and substance abuse social work jobs was $46,650 in 2019, while the top ten percent earned nearly $81,000.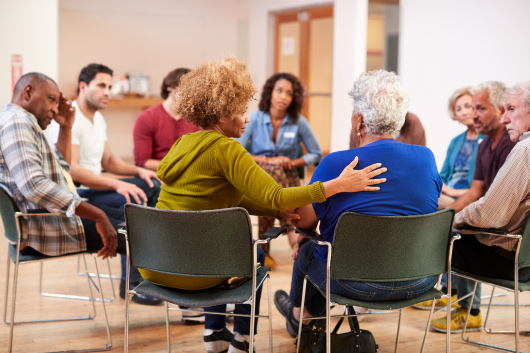 Community Service, Housing and Development Social Work Jobs
Research has demonstrated that many social problems are rooted in housing and community instability. One response to the challenges is an increase in federal funding to address housing needs among poor and chronically homeless individuals.
This endeavor requires more than the housing itself, of course, particularly if the housing is to serve as a foundation for solving other chronic social struggles. These needs have created opportunities for social workers to direct related programs.
Social workers in this space can leverage housing as a starting place for holistic change toward community stability and access to other services for struggling individuals and populations. Social workers are not only well-suited for staffing these efforts, but experienced, well-educated social workers are often hired in leadership roles for these projects.
Job opportunities for social and community service managers are expected to grow 17 percent by 2029.
Social and community service managers earn a median wage of $67,500, while the highest ten percent earned more than $112,480. Housing and community development directors earn a median salary of $65,000 annually, while those at the top of the field can earn over $100,000 a year.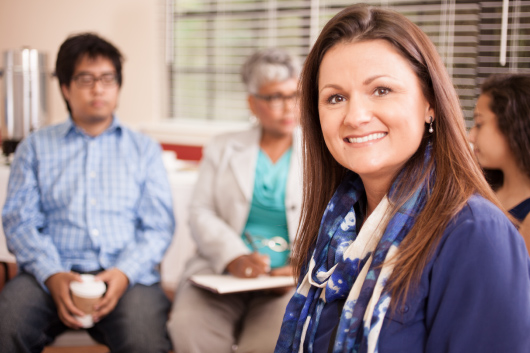 Social Responsibility and Corporate Social Work Jobs
For decades, social work primarily focused on directly assisting people through government social services. Over time, social work jobs have moved into nonprofit organizations and private sectors, and new opportunities in the corporate world are growing rapidly.
This shift is driven primarily by a growing social consciousness in which both consumers and employees expect companies to take seriously their responsibilities to contribute to society and treat their employees well. Companies are embracing this new trend, understanding that to do otherwise communicates an indifference that impacts both perception and bottom lines. Social responsibility practices improve the health of workplaces and the lives of employees while also contributing to social justice or other community development projects.
Most corporate responsibility efforts benefit from the expertise of social workers, and many companies are creating new social work jobs to guide the development and implementation of these strategies. These new social work jobs include both internal and external projects as companies develop new policies and norms. As is usually the case in corporate hierarchy, advanced education such as a master's degree in social work is an asset in reaching the more influential roles.
While there is not specific data for anticipated growth in these relatively new roles, all signs point to a highly favorable outlook for social work jobs in this area. As expectations for social responsibility continue to increase, it is likely opportunities in this realm will increase accordingly.
This new space is also proving to be attractive from a salary perspective, as corporate social responsibility managers earn a median salary of $81,000 and as much as $114,000. Social workers are also increasingly valuable for roles in human resources, employee training, occupational safety planning, and crisis management.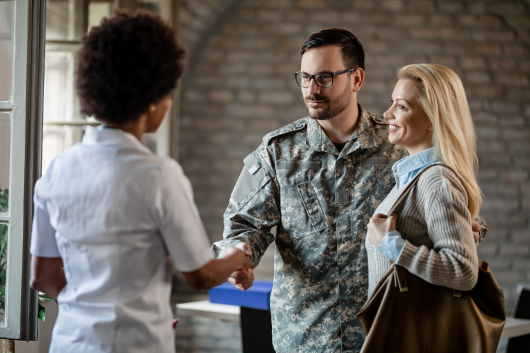 Veteran's Affairs Social Work Jobs
Social workers play an important role in serving the nation's veterans. Social workers assist veterans with issues such as:
Obtaining financial assistance
Securing affordable housing
Counseling as part of a crisis intervention 
Identifying and applying for government or private benefits
Finding needed medical and mental health treatment plans
The demand for qualified, well-trained social workers is accentuated by alarming trends that demand attention for the sake of a healthier society. As armed conflict has grown in response to modern strategies to combat terrorism, so has the impact of that conflict on America's soldiers. 
The US Department of Veterans Affairs leads the nation in the number of social work jobs, including more than 15,000 social workers with master's degrees. These social workers help evaluate, treat and follow up on the needs and challenges men and women who serve, or have served in uniform, face.
Job growth in this field is expected to continue to rise, and social workers in veteran services make a median annual salary of $70,000 and up to $94,000.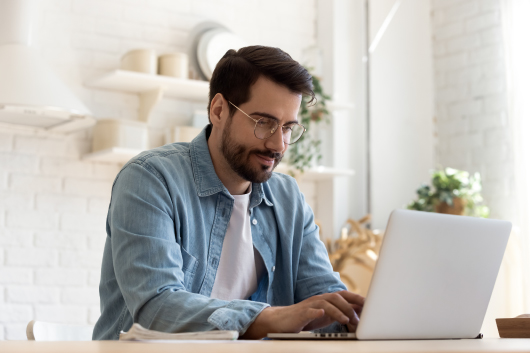 A Master's Degree is a Difference Maker
A quality master's program in social work equips you with critical skills and knowledge for today's social work jobs. Coursework also transcends academic exercise and prepares you with practical tools and real-world experience.
Earning a master's degree in social work can be the difference between simply finding a job in social work and enjoying a social work career. In most states, a master's degree is required to earn a licensed clinical social work certification. The difference between average or median incomes and the upper-level salary earners is most often defined by advanced education and certifications available to master's degree holders.
Beyond salaries, career longevity and job satisfaction are deeply tied to preparation. Social workers with advanced education find themselves more adaptable to new trends and better prepared to explore emerging social work career paths.
Building Your Career With Florida State University's Online Master of Social Work Program
Florida State's online Master of Social Work degree is widely recognized as one of the most prestigious in the United States. The first of its kind in the nation, the program is consistently ranked among top programs.
Emphasizing fieldwork placements tailored to your interests, coursework in the online MSW program applies classroom principles to actual situations. This practical experience gives you the opportunity to explore the multi-faceted areas of social work and prepare to pursue a clinical license. A diverse, student-centered community with responsive, caring faculty members fosters a strong network of mentors and professional contacts.
Read more of FSU online's top MSW blogs below:
1. MSW Degree Program: What Should I Expect?
2. Social Worker Burnout: 8 Self-Care Tips
3. What Is Compassion Fatigue?
4. 5 Must-Read Books for Aspiring Social Workers
5. Challenges Faced by Social Workers in Mental Health Social Work Today