DEAN'S WELCOME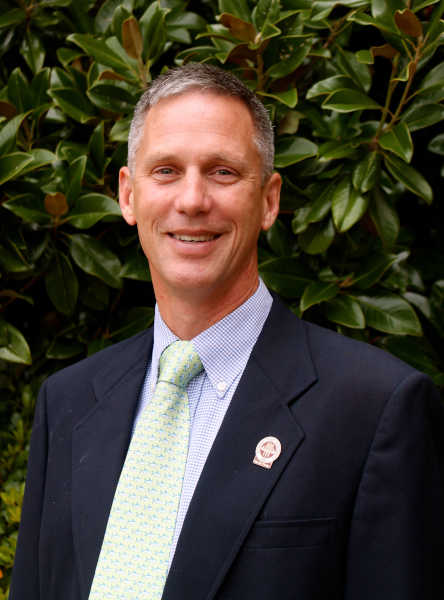 The College of Social Work at Florida State University is dedicated to preparing the next generation of social work professionals through our MSW Programs, research, and outreach. Our profession seeks to bring people together to enhance human well-being and to promote social justice. Our social work students and graduates join a tradition of excellence and social work family of dedicated practitioners, advocates, scholars, and changemakers.
What makes our College truly exceptional is our student body, one of the most diverse at FSU, who are passionate advocates and dedicated to serving others. They bring to our college an enriching array of perspectives and life experiences, a key component for a compassionate and ethical social work professional.
These students become a part of our alumni base made up of exceptional practitioners and scholars, another crucial component of our College family. Our graduates and their affiliated agencies/organizations across the state and around the world act as an indispensable network of college supporters, mentors, and field education opportunities to launch the next generation of FSU social workers.
Our emphasis on our students' social work education and research means our faculty and staff prioritize not only practical, applied learning, but maintain a focus on translational, impactful research alongside evidence-based, ethical practice. As a college community, we are poised to continue to address the ever-changing challenges and needs of the populations we serve. I welcome and encourage you to join our social work family to tell our stories and live by our mission, social work values, and the Code of Ethics laid out by the National Association of Social Workers.
B. Craig Stanley, PhD
Interim Dean & Teaching Professor
CONTACT THE DEAN'S OFFICE:
CATHY NIPPER, DEAN'S EXECUTIVE ASSISTANT 
(850) 644-4752 | CNIPPER@FSU.EDU
MISSION STATEMENT:
It is the mission of the Florida State University College of Social Work to provide quality educational services at the baccalaureate, master's, and doctoral levels that prepare professional social workers to enhance human well-being and help meet the basic needs of diverse populations with particular attention to the empowerment of people who are vulnerable, oppressed, or living in poverty. The College of Social Work also has as its purpose to contribute to the knowledge base that supports social work practice and social policy development and to provide leadership through community service at the local, state, national, and international levels.
As one of the nation's leading institutions for social work education, the Florida State University College of Social Work (CSW) maintains a long and distinguished history of educating the best and brightest minds in preparation for successful careers in various fields.
Established in 1928, the college holds more experience than any other institution in Florida offering social work education and was the first in the world to offer a Master of Social Work through an accredited online program. The online program was ranked among the top Online MSW Programs of 2022 by Forbes Advisor. The MSW Program is ranked by U.S. News & World Report in 2022 as one of the top graduate programs in social work (No. 44).
Whether online or on campus, the FSU College of Social Work offers a variety of nationally recognized programs tailored to meet a broad range of student needs at the baccalaureate, master's, and doctoral levels.
In addition to administering a rigorous curriculum, CSW prepares students for life after college through an extensive field education program, which provides on-the-job training and experience at countless locations across the globe. But it doesn't stop there. The Office of Professional Development offers an array of continuing education, certificate programs, and social work licensure verification to ensure that students have the credentials they need to get hired.
Like other acclaimed colleges, CSW faculty hail from prestigious institutions across the country and facilitate leading-edge research and service projects worldwide. But that's not what makes us unique. The difference lies in the way we treat our students. We recognize that successful students ensure the continued success of the college. That basic acknowledgment ensures students benefit from personal attention and easy access to the administration, faculty, and staff.
As the college continues to evolve and expand, we remain steadfast in our commitment to producing well-rounded graduates uniquely qualified to make a difference. Will you be among them?
Change a life. Start with yours.