MSW Degree Program: What it is and What You Should Expect
An MSW degree has become a timely professional pursuit given the accelerated increase in social work job opportunities and high potential for personal career growth. Also, with an ever-increasing need for community resources and coping skills, continuing education in social work is a keen tool for individuals looking to make an impact on society.
Continuing education is integral to the social work profession. The National Association of Social Workers (NASW) industry standards reports that by the year 2035 senior adults will outnumber children under the age of 18. This upsurge of the aging population in the United States brings with it social issues such as mental distress and cognitive decline that require increasing social help.
The Physical Aspects of Aging course converges with many aspects of health care, equipping students to understand basic molecular theories of aging, pathologies associated with aging and the accompanying psychosocial responses. The Gerontological Social Work course enables students to understand the cognitive and psychosocial effects of aging as well as aging network services. Students will learn to accurately assess older clients and devise intervention plans when warranted.
Intervening in and Preventing Childhood Trauma
Today 61% of adults have had at least one ACE (Adverse Childhood Experience), and 16% have had four or more, making capable social work ever more critical. ACEs include traumatic events that occur before the age of 17 such as violence in the home, neglect or living in a household with substance abuse.
The Family Counseling in Social Work course prepares students with assessment and intervention strategies in family counseling. In the Family Violence Across the Lifespan class, students are equipped to recognize and respond to such challenging issues as child abuse, assault and elder abuse. Students train to practice with vulnerable, at-risk children in the course Child Welfare Practice, which also equips them to use important governmental risk and safety protocols.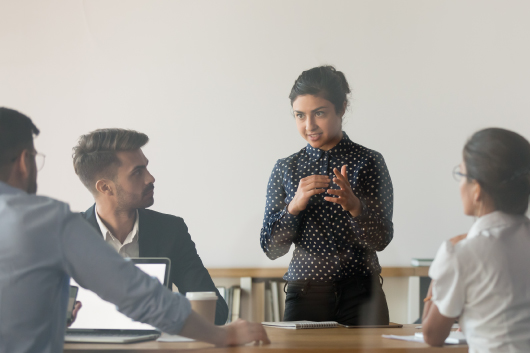 The Expanding Benefit of an MSW Degree
Prospective students may wonder what benefits an online MSW degree has to offer. An MSW degree provides opportunities including career advancement, leadership, and social impact. Let's look closely at each of these.
Career Advancement Opportunities
According to the U.S Bureau of Labor Statistics, nearly 100,000 social work job opportunities will launch over the next decade. As with most professions, in social work an MSW degree can make the difference in getting the position you want among those emerging opportunities. A master's degree is statistically correlated to a higher salary and a lower unemployment rate.
A Master of Social Work degree also can open the door to many clinical positions. Often, a master's in social work is required for clinical positions and is a prerequisite to be a licensed social worker. Licensure means an even broader range of career prospects.
Leadership Opportunities
Leadership in social work takes different forms. Many managers, community relations directors, educators and program directors, to name a few, have educational backgrounds in social work. Equipping students in management, communication and leadership skills are part and parcel of a solid MSW degree program.
Embracing leadership in social work is not only a promising career opportunity; it's an opportunity to lead societal change. According to the NASW Code of Ethics, social workers have a responsibility to provide leadership in addressing injustices, poverty and discrimination. Because social workers focus on helping others cope with challenges, they are natural catalysts toward leading improvements.
The Opportunity for a Larger Impact in a Changing World
With the extraordinary social, physical and mental health crises our globe is facing, social workers are increasingly in demand. People isolated during a health pandemic or times of social unrest face novel problems. Social workers can help not only with these difficulties but also with common challenges ranging from school bullying to mental illness. Healthy life transitions such as adopting a child or locating good childcare are also often smoother thanks to a social worker's expertise.
Social workers who have achieved an MSW degree and are licensed can greatly influence different levels of society. Licensed social workers impact individual families through counseling and personalized services. In one-on-one work, the impact of a well-trained, well-educated and compassionate social worker on a traumatized child, recovering addict or healing patient cannot be overstated. More broadly, social workers benefit communities and entire regions as community organizers or by working with, or becoming, government officials who effect policy change.
The Fundamentals of a Strong MSW Degree Program
With the variety of online MSW degree programs available, choosing one to position you for a strong future may seem daunting. The basic requirements of a solid program are twofold: Rigorous academics must be combined with compelling fieldwork in a student's area of interest. These synchronous experiences prepare students with the knowledge and tested skills needed to effect change.
Another factor to consider is accreditation status, which is vital in choosing an online MSW degree program. The U.S. Department of Education recognizes agencies that offer accreditation, and schools that receive accreditation go through a rigorous process. These schools are widely acknowledged as the benchmarks in education within the profession.
Finally, joining a diverse community of students facilitates prolific learning opportunities beyond coursework. Students explore life histories and backgrounds different than their own in a rich relational context. This prepares students for today's globalized communities and multicultural environments.
Tackling the Practical Needs of Performing Social Work
Recognizing that powerful social work education is not all theoretical or even preparing to work face-to-face with clients, MSW degree curricula must also encompass some of the more pragmatic needs of the profession. These include:
Introduction to Social Work Research
To effectively advocate for their clients and at-risk populations, social workers often must be armed with hard data. In this research course, students will learn to effectively leverage qualitative and quantitative research and empirically based knowledge to improve their practices and initiate progressive change.
Grant Writing and Grant Management
Without proper funding, providing adequate resources to at-risk populations is prohibitive. Often that funding comes in the form of a grant. In this course, students will learn the practicalities of grant writing including purpose statements, timelines, and how to advocate for funding for underserved populations. Because social workers are trained to look at the needs of a population and the impact of social services, they often make excellent grant writers.
Budgeting and Finance in the Social Services
Budgets are a critical portion of nearly every profession. Learning to manage resources well—and advocate for fair resource allotment ensures that students will be better able to serve their clients as well as lead within their organizations. Students will become technically proficient in fundraising, contracting and managing budgets and payroll.
Personnel Administration in the Social Services
Preparing students for leadership in their future organizations, this course addresses staff management, employee retention and development and diversity issues.
In addition to comprehensive coursework, rich field experiences — available nationwide for online students tailored to a student's focus — prepare students with the ability to apply their knowledge to real-life scenarios. Possible field instruction may include school-based mental health services, classroom observation, mental health counseling, or psychosocial assessments.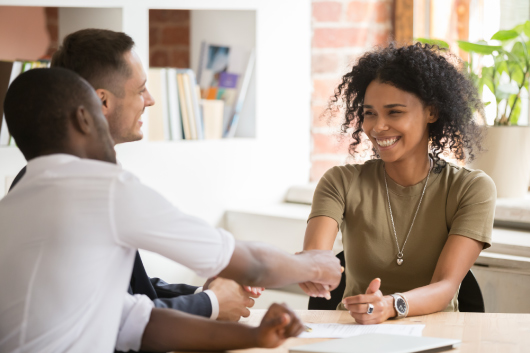 Ready to Take the Next Step in Your Social Work Career?
Florida State's MSW degree program broadly prepares students to address a battery of issues our society faces, with courses covering aspects of social needs from health care and substance use to education and the needs of children and families. Students also prepare for clinical work in real-life settings. The online program enables students to access classes at their convenience, while the virtual learning environment fosters a sense of shared goals.
The College of Social Work hosts one of the most diverse student populations on the FSU campus. The online community at FSU is student-focused to help facilitate discussion, with faculty that include Fulbright scholars and professionals in the social work field.
The Florida State MSW degree program provides a broad base of preparation in understanding human behavior, social policy, research, and assessment. Students can also delve into specialties to prepare for work in child welfare, family services, advocacy or aging, to name a few.
Florida State University's Online MSW Degree Program — Practical Application for the Future
Having offered social work and social welfare classes for more than a century, Florida State University is today publicly recognized as one of the nation's leading institutions in social work education. FSU is ranked:
Number 25 in "Best Values in Public Colleges" by Kiplinger's Personal Finance.
Fifth for online Master of Social Work by bestschools.com.
Number one Master of Social Work program in Florida by U.S. News & World Report.
FSU's innovative online Master of Social Work program was the first of its kind in the nation. Accredited by both the Southern Association of Colleges and Schools and the Council on Social Work Education (CSWE), the program enables students to join a diverse student community and further their careers while living or working remotely.
Students with a Bachelor of Social Work from a CSWE-accredited university follow FSU's advanced standing track toward an MSW degree, enabling them to graduate with 39 credits. Students with a bachelor's in a different field will go through FSU's traditional track in 61 credits, offering thorough preparation for a career in social work.
Read more of our top Master of Social Work blogs below:
1. Social Worker Burnout: 8 Self-Care Tips
2. 5 Must-Read Books for Aspiring Social Workers
3. Social Work Professional Development: What's the Value for My Career?
4. What Is Compassion Fatigue?
5. Childhood Trauma in Social Work