Corporate Social Responsibility Is Why Businesses Need to Hire Social Workers
Today, the increasing importance of corporate social responsibility means private sector employer demand for social workers is increasing. Businesses have good reason to hire social workers, and a growing number of them are in need of positions to be filled.
In this article, we'll discuss corporate social responsibility and the ways in which social workers contribute to business.

The Rise of Corporate Social Responsibility
Much of the increase in social workers' employment at private sector firms corresponds to the rise in corporate social responsibility (CSR), efforts that companies undertake to make a positive social impact and act in an ethical manner. 
Corporate responsibility dates back to the early 20th century, but accelerated around 1971 when the concept of the "social contract" between the corporate world and society at-large was formally declared by the Committee for Economic Development.  
Since businesses function with the "consent" of the general public, the theory goes, business is obligated to serve the needs of society. 
This ideal dovetails with the key principles of the social work profession.  According to the National Association of Social Workers (NASW), "the primary mission of the social work profession is to enhance human well-being and help meet the basic human needs of all people, with particular attention to the needs and the empowerment of people who are vulnerable, oppressed, and living in poverty…."
Some examples of high-profile private sector organizations with well-established CSR programs include:
PayPal "GIVE Teams" take part in worldwide community-based non-profit groups to improve the communities where they live and work
Hormel Foods is committed to creating a culture of inclusion and diversity in its global workforce
Microsoft has donated more than $500 million to address homelessness
Associations dedicated to corporate responsibility—such as "Brands Taking Stands" and "Chief Executives for Corporate Purpose"—have formed to help companies compare their experiences in this area.
Corporate social responsibility is, today, considered essential to companies' profit margins. Some of this is driven, in turn, by consumers' and employees' preferences.
Recent surveys indicate (source):
63% of U.S. consumers say they look for companies to take a leadership role in social and environmental justice issues
87% of consumers would make a purchase based on a company's advocacy
90% of millennials would take a cut in pay for the opportunity to work for a company with shared values
Carrying out a corporate social responsibility plan translates into increased customer loyalty or job satisfaction for employees, which adds to a company's bottom line or increased productivity.


The Varied Roles of the Social Worker
Corporate social workers take on many roles, including some of the following:
Managing Corporate Social Responsibility
Corporate Officers
Life Management
Human Resources
Companies often find that social workers' training in social justice issues make them the right fit for carrying out their CSR plans. As a result, many larger firms will hire a director or manager of corporate social responsibility.   
Having a social worker at a high level in a corporation, with social workers as corporate officers, could have helped some large, prominent companies avoid the scandals that have plagued them in recent years, and could have prevented the accompanying bad press.  Today, firms are learning that lesson.
Some companies are hiring social workers for nontraditional roles.
Wells Fargo Bank has hired social workers to focus on life management issues, such as the financial challenges associated with aging. Google has hired a social worker to review privacy and user policies.
Other tasks that a social worker can help carry out include conducting community needs assessments, which will help a company decide which philanthropic activities would be most beneficial to the area in which it is located.  
As the appetite for corporate volunteerism increases, the role of social workers becomes more essential.  They can help assess the key needs—and deficiencies—of the community, and see where those needs align with the values of the company.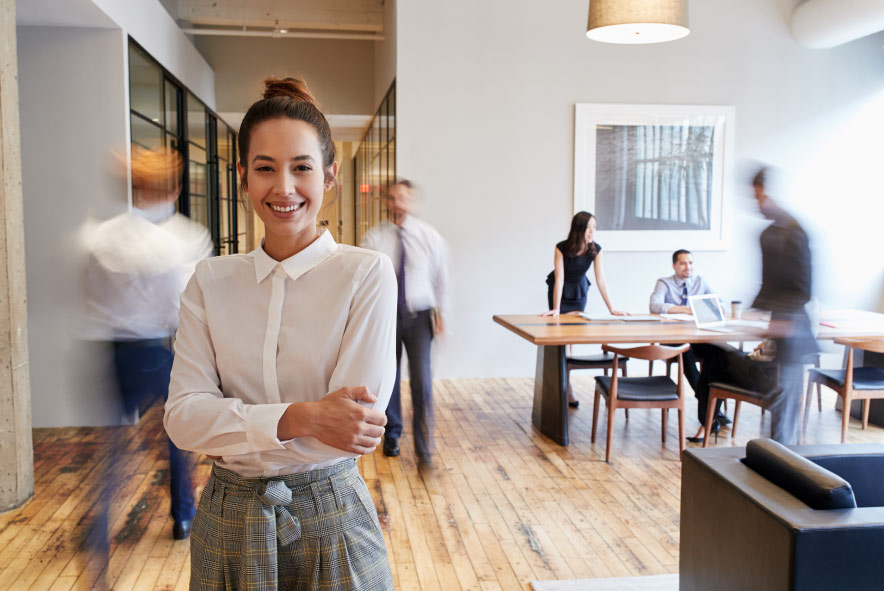 The Transition from Social Work to Human Resources
Trained social workers have skills that are easily transferable to the corporate world; this is especially true in the area of human resources. Why do human resources professionals with degrees in social work succeed?  The reasons are many.
Since social workers often study diversity and inclusion, they might be better prepared to help a company hire a workforce that reflects the diversity of society at large
Since social workers are often trained in providing therapy, they could be best suited to deal with harassment or discrimination claims
Additionally, as social workers are adept at understanding relationships, interpersonal dynamics and human behavior, they can coach workplace groups to increase productivity and fulfill short- and long-term objectives
Social workers are also skilled at helping companies manage change— for example, helping navigate the challenges that arise when a merger between two companies, with two different cultures, takes place. 
Social workers are trained in the concept of systems theory and, further, to recognize how small changes in one part of a system creates alterations in other parts of the system.
Companies are increasingly aware that, to have a financially healthy organization, their workforce likewise must be healthy. Many companies hire occupational social workers to help make workplaces safer and help employees find work-life balance.
To an increasing degree, occupational social workers help formulate employee assistance programs (EAP) that offer assessments, counseling, and referrals to workers who have challenges at work or in their personal lives, and to identify and address "stressors."
Studies conducted in 2009 found that three-quarters of U.S. organizations had some form of EAP for their workers.
More recent EAP services offered by company-hired social workers include crisis management, training and education on mental health problems, elder and childcare issues. They also help employees deal with substance abuse, domestic violence, divorce or military deployments.
Other tasks carried out by social workers include so-called "360-degree evaluations," which enable individual workers to receive feedback from co-workers, superiors and clients.
Through 360-degree evaluations, employees can see where their skills and behaviors align with the goals and values of the corporation.
Social workers may be called upon to evaluate the organization as a whole, carrying out a systematic overview of the company's work environment, processes, problem-management and organizational structure.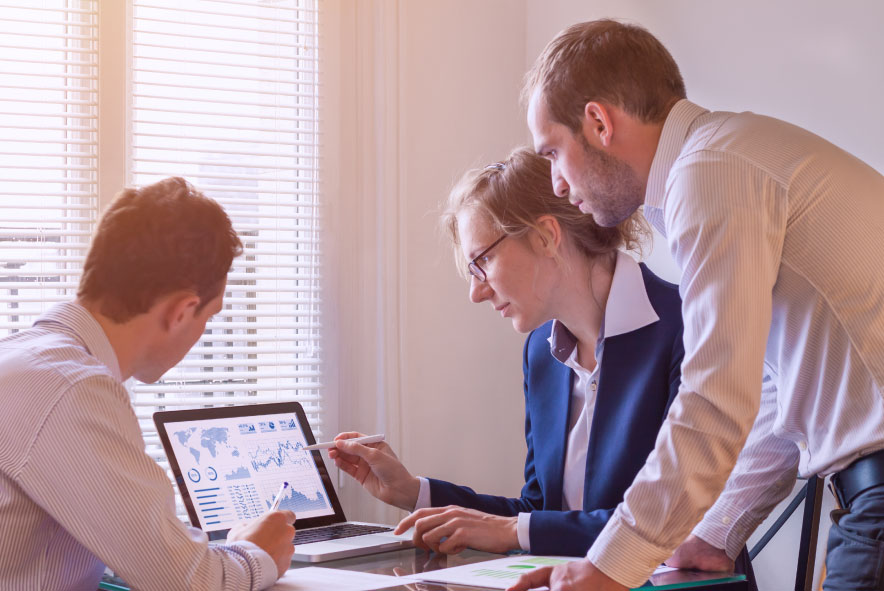 Future Trends for Corporate Social Work
The demand for social workers in the economy as a whole is anticipated to grow.  Last year, the Bureau of Labor Statistics predicted growth of nearly 11% in the field by 2028.
As the workplace undergoes continued changes, prospects for future employment in the field are bright.
The consulting firm McKinsey reports that, with the rise of automation over the coming decades, people with social skills and emotional capabilities will be in ever higher demand. Some jobs will inevitably be given over to computers and robotics.  However, counselors—including people with MSWs—will be difficult to replace.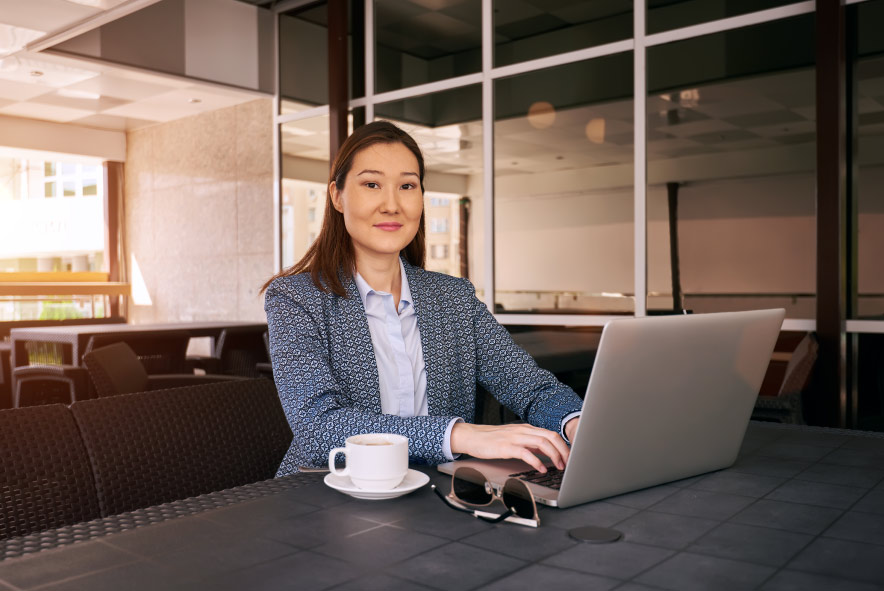 How to Prepare for Your Career in Corporate Social Work
If you find yourself drawn to a career where you can help affect change at the individual level and in society as a whole, yet have an interest in entering the corporate world, the profession of social work could be your calling.  In the past, these two goals might have been in conflict; that's no longer the case.  
Graduates from Florida State's online MSW program are poised to pursue a variety of career choices, including corporate social work. Prepare for a rewarding career where you can further developments at the personal and organizational level. MSW students can also pursue a social work certificate in Leadership in Executive and Administrative Development (LEAD) to gain additional skills, along with their degree. 
Read another blog about how giving back impacts wellbeing.
Download My MSW Online Program Guide

Read more of FSU online's top Master of Social Work blogs below:
Sources: