BSW to MSW: How to Elevate Your Social Work Career Online
As social workers observe the rising needs of the people around them, many are wondering if they should further their careers by transitioning from BSW to MSW. Highly-trained social workers, such as those who complete a Master of Social Work degree, are unquestionably in demand.
Society is attempting to recover from the COVID-19 pandemic. Baby Boomers are growing older and face increasing needs. People across the age spectrum are encountering economic, medical, and mental health issues.
Well-educated social workers possess a great deal of expertise and advocacy to bring to a community in need. Through further education that elevates their qualifications from BSW to MSW, social workers can make a bigger impact as compassionate advocates and dedicated change makers, leading the future of social work.
What is an Online MSW?
With the expansion of online programs, higher education is more accessible than ever. Students from a range of academic backgrounds can pursue a Master of Social Work. If you have no experience in the field, it's no problem. Those with a bachelor's degree in any field can build their foundational and advanced social work skills in a Traditional MSW program.
Those with a Bachelor of Social Work can further specialize their social work career by growing from a BSW to MSW. Advanced Standing MSW programs are designed for students who want to elevate from a BSW to MSW, building upon what they learned during their undergraduate to:
Specialize their knowledge
Advance their careers
Increase their employment and earning opportunities
Coursework
An online MSW educates students in theory, research, policy, and practical knowledge and skills from anywhere with an internet connection. As an MSW student, you'll participate in social work field placements that will qualify you to pursue a license in clinical social work upon graduation.
Students graduate prepared to work with diverse populations of individuals, families, groups, and communities who are at-risk and vulnerable. Courses cover topics such as psychopathology in clinical practice and social work practice with groups and communities, as well as courses that narrow their scopes to specific populations such as child maltreatment and child welfare or physical aspects of aging.
Time Investment
With options to study full-time and part-time, selecting the perfect MSW program depends on several factors including lifestyle, career goals, desired course load, proximity to campus and time investment.
Some MSW programs only offer a full-time option, which can require students to put their careers on hold. Part-time programs give maximum flexibility to working professionals. Studying part-time is a great option for stay-at-home parents, those preparing to re-enter the workforce or professionals seeking a career change.
Benefits of a part-time online MSW program include:
Applying the concepts you're learning outside of the classroom
Developing professional competencies and leadership potential
Renewing your perspective and thought process
Affordability of paying for one or two courses at a time
Building your network outside of your current position and organization
Exploring a new profession without risking your current career
BSW and MSW: What's the Difference?
BSW graduates are qualified for entry-level positions in social work. Sometimes, these jobs will refer directly to social work in the title, but they regularly use terms like advisor, specialist, or case worker.
Job opportunities for BSW graduates include positions like:
Student services program advisor
Family services specialist in a governmental department of social services
Group facilitator at a rehabilitation center
On-call advocate for survivors of sexual and domestic violence
Entry-level positions are often the ceiling for BSW graduates when it comes to a career path in social work. On the other hand, those who progress from a BSW to MSW will find that their pool of job opportunities, specializations and salary potential expand exponentially.
Advantages of Advancing from a BSW to MSW
A master of social work empowers social workers to better assist their clients. Designed with practical application always in mind, MSW curriculum emphasizes professional services to clients experiencing stressful situations which impair, or threaten to impair, psychological and social functioning.
Those pursuing an MSW as a prerequisite for licensure as a licensed clinical social worker, will find that an MSW helps them gain necessary skills such as the ability to:
Assess clients' needs, environments, and support systems
Work with clients to establish goals and respond to challenges
Advocate for clients and connect them with community resources
Provide psychotherapy services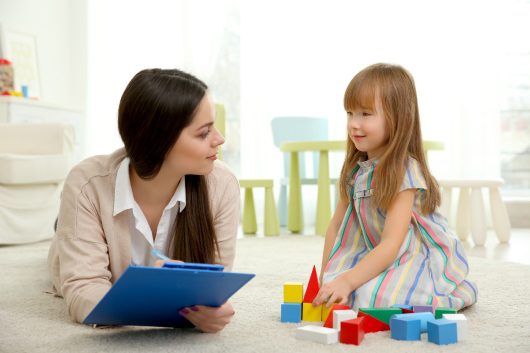 Career Paths for Social Workers with an MSW
MSW graduates enjoy greater opportunities for promotion, leadership and salary, annually earning over $13,000 more than those with a BSW alone. Job opportunities for social workers are projected to increase by 13% from 2019 to 2029, much faster than the average growth rate for all jobs.
Career paths for social workers with an MSW include positions in several specialties. Let's take a look at some of the possibilities.
Child and Family
Social workers in this sector may help families to find housing, services like childcare, or benefits like food stamps. Social workers who focus on child and family services may also be part of child protective services, through intervening if children are in danger, working in the foster care system, participating in adoption processes, or working in family reunification.
Employment of child and family social workers is projected to grow by 12% from 2019 to 2029. The median salary for a child and family social worker is $47,390. While this salary number is low compared to the average salary for all master's degree holders, it's important to keep in mind that social workers enjoy other positive factors. For example, they tend to experience above average job flexibility, work life balance, and future growth potential.
MSW positions, and correlating median salaries, in the child and family sector include:
Schools
School social workers come alongside students, teachers, parents, and school administrators to aid student success. They may create plans or strategies that will empower students to reach their potential both academically and socially. Social workers may intervene in times of bullying, when a teacher notices concerning behaviors, or if a student has been frequently missing school.
School social workers, like child and family social workers, earn a median annual wage of $47,390 and are projected to see employment growth of 12% between 2019 and 2029.
Positions and average salaries for social workers focused on the school setting include:
Healthcare
Social workers in the healthcare space focus specifically on a patient population. They may assist a patient reintegrate back to life at home after a stay in the hospital, including helping them make lifestyle adjustments and connecting them to ongoing services and support groups. Social workers in the healthcare setting also help medical professionals grasp the ways that disease, illness, and injury can affect the mental and emotional health of patients.
The need for highly-qualified, well-trained social workers in the healthcare industry is growing rapidly. The employment growth projection between 2019 and 2029 is 14%, and clinical social workers—many of whom work in the healthcare space—enjoy an above average work life balance, job market, and future growth potential. The median salary for healthcare social workers is $56,750, which is higher than several of the other social worker specialties.
MSW positions, and correlating average salaries, in the healthcare sector include:

Social and Community Service Managers
Community and service managers may work with specific populations—such as the homeless—in order to identify and advocate for their needs. Oftentimes, these needs are related to housing, healthcare, and other community-wide challenges. Social and community service managers may conduct research, write grant proposals, and lobby government officials for improvements.
While some community and service managers have BSW degrees only, the opportunities are much greater for those who have progressed from a BSW to MSW. The median annual wage for community and social service managers is $67,150, making it one of the better paid positions for social workers. Their job growth projection is very high at 17%. U.S. News & World Report ranks social and community service managers as #12 in their Best Business Jobs, and #100 in their Best Jobs Overall list.
Mental Health and Substance Use
Mental health and substance use social workers assist clients who struggle with addiction or mental illness. Social workers connect clients to programs, services, and groups that can help them cope, function, and stay in contact with a network of support. They may work within outpatient care centers, in residential treatment facilities, hospitals, or service organizations.
The median salary for mental health and substance use social workers is $46,550. The projected growth rate for mental and substance use social workers is 17% between 2019 and 2029—the highest rate of all social worker positions. As more courts opt for treatment programs rather than incarceration for drug offenders, and more people look for help in order to cope with their substance use struggles or mental illnesses, the need for social workers who specialize in this area will only continue to rise.
MSW positions, and correlating average salaries, involving mental health and substance use include:
Veterans Affairs
The largest employer of social workers in the nation is the U.S. Department of Veterans Affairs, more commonly known as the the VA. The VA employs over 15,000 social workers who assist and advocate for veterans, their families, and those who care for them. Social workers may be employed in the VA primary care clinic, VA hospitals, or VA rehabilitation facilities. They come alongside veterans, their families, and their caregivers in order to resolve, "housing, finance, mood, relationship, and physical limitation issues in individual, group, or family treatment."
VA social workers cite robust benefits, innovative programs, opportunities for promotion, and autonomy as positive aspects of their jobs, in addition to the reward of serving men and women who have dedicated their lives to serving others.
MSW positions, and correlating average salaries, in the U.S. Department of Veterans Affairs include: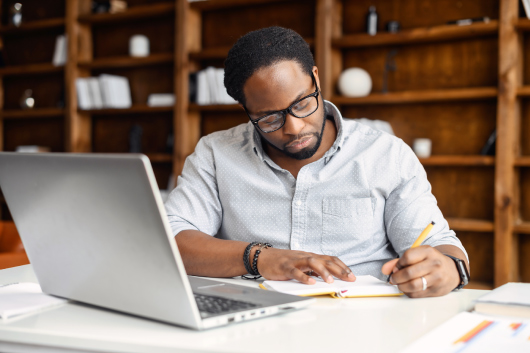 Transitioning from BSW to MSW: The Key to a Flourishing Social Work Career
A Master of Social Work is transformative for professionals who have their eyes on a long-lasting, fulfilling career. While a BSW provides basic skills and quality information needed for an entry-level social work job, moving up from a BSW to MSW is the difference maker when it comes to future opportunities, innovative possibilities, and true career options.
90% of MSW graduates state they are somewhat or very satisfied with their current position in social work. More than 70% of MSW graduates serve high-need populations, which correlates with feelings of meaningfulness and purpose in their work.
Speaking from experience, FSU graduate Ashton Sanchez shared why she chose the online MSW:
"My trainers and social work mentors spoke so highly about an MSW degree and about how many doors that continuing my education would open for me in my career. I saw quickly how accurate this was. Once I began taking classes, I started receiving promotions right away. Seeing how impressed the hiring managers were at my work that I was continuing my education confirmed that I had made the right decision. It also made me realize the need for more social workers with advanced degrees."
BSW to MSW: Advance Your Career With an Advanced MSW Program
Florida State University's online Advanced Standing Master of Social Work degree is designed for working professionals who are ready to move beyond a BSW to MSW. As a part-time program with flexible courses and dedicated support, the online MSW degree program takes an average of two years to complete.
You don't have to put your life on hold to put your future at the top of the priority list. By choosing the part-time, online MSW program at FSU, you can remain engaged in the everyday aspects of your professional and personal life.
The top-ranked FSU MSW program adheres to the accreditation standards established by the Council on Social Work Education. As the first program of its kind in the United States, FSU's MSW is regularly listed as one of the best social work programs in the country.
Read more of FSU online's top MSW blogs below.
1. 5 Must-Read Books for Aspiring Social Workers
2. What Are the Different Kinds of Social Work Jobs?
3. Social Worker Burnout: 8 Self-Care Tips