Current Trends in Social Work
Keeping up with current trends in social work means social workers have to provide an invaluable support network and also often be a crucial lifeline for those who need a helping hand to guide them through the stressful or traumatic facets of their life.
Since its creation in the nineteenth century, the social work profession has evolved substantially in terms of the issues faced and trends in treatment.
This article looks at current trends in social work and examines how the right MSW degree program can help students stay at the forefront of these trends.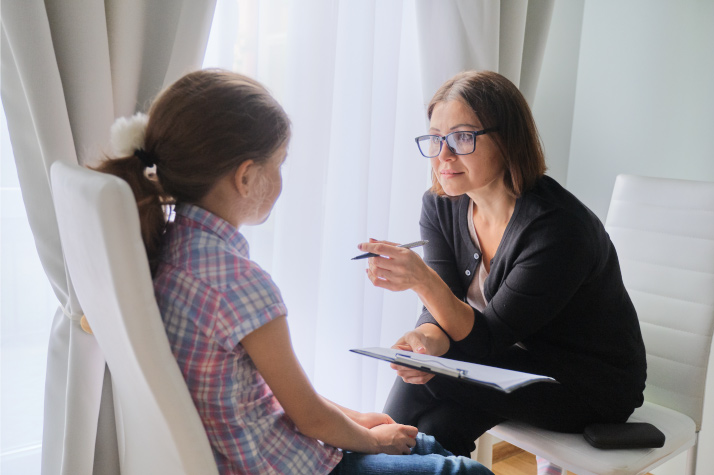 General Trends Across the Field
The field of social work is one that must be adaptable to the demands of those who need its services.
Given this inherently malleable nature of the field, the current trends in social work reflect the ways in which our modern culture is changing in both positive and negative ways.
Here are some of the general trends that are impacting the field.
Taking Time for Trauma
Generally speaking, one of the most significant current trends in social work in recent years is the emphasis on developing ways to deal with trauma.
The rise in the rate of gun violence and terrorism, for example, has resulted in more individuals who need help to recover from or cope with such traumas.
Accordingly, the social workers of today and tomorrow need to stock a full box of tools beyond what has been used in past practice to grapple with trauma.
Specifically, rising social work professionals today need to be particularly well-versed in the skill sets associated with trauma-informed care.
In this approach, social workers aim to understand the full nature of an individual's trauma to propose the best course of action to recover from it.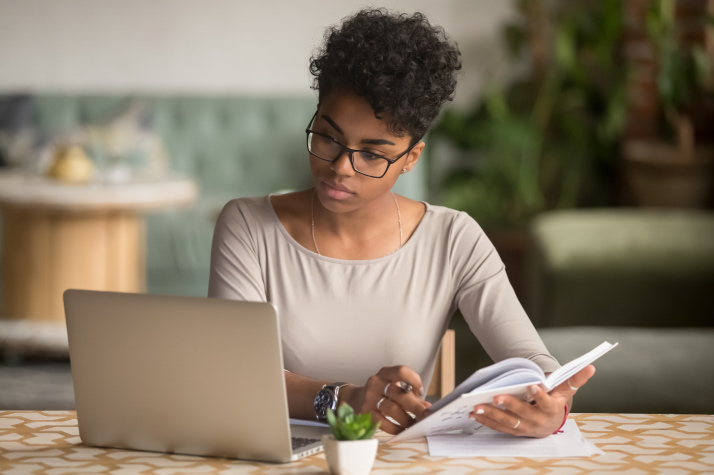 Tapping Into Technology
Another current trend in social work is the use of technology and internet-based platforms to increase access to applications of care.
Many social workers today have expanded their practice into the virtual realm to offer services such as online counseling sessions, social network support, or video-based tutorials and interventions.
In addition, a large number of professionals in the field also use advanced software and online services to better track and update their patient's files and treatment plans.
 
Using these new technological applications means following the protocol and stipulations as outlined by the various accrediting bodies of the social work field, including the National Association of Social Workers (NASW), the Association of Social Work Boards (ASWB), the Council on Social Work Education (CSWE), and the Clinical Social Work Association (CSWA).
Once mastered, however, these technological tools can revolutionize your social work practice.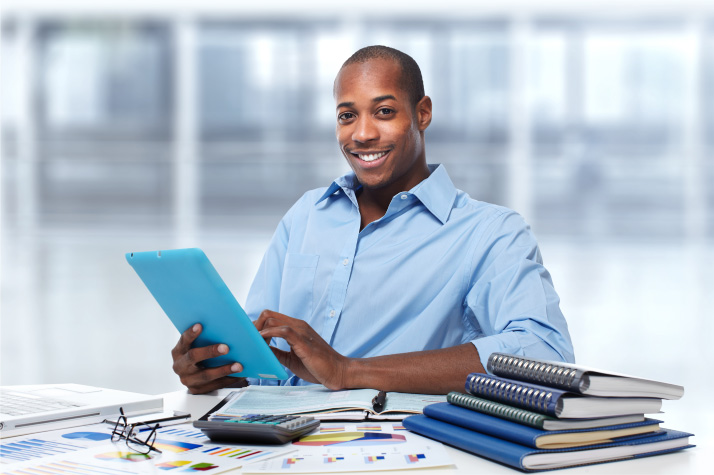 Trends in Jobs and Salaries
One of the most exciting current trends in social work is the positive job outlook. The United States Bureau of Labor Statistics (USBLS) projects an 11% increase in available social work jobs by 2028, which is much faster than the average field growth.
This percentage translates into the potential for more than 80,000 new jobs by the end of the decade.
At the same time, the USBLS also notes a satisfying median salary of $49,470 in 2018. This figure is higher than the national average of all professions ($38,640) and reflects an overall increase when compared to past data from the social work field.
In 2016, for example, the median annual wage for those in the social work field reached a total of $46,890.
This reflects a 6% growth in the median wage in the past two years. It is important to keep in mind that this median salary summarizes a range of wages that vary depending on the field in which you practice.
Healthcare social workers, for instance, achieved a median salary of $56,200 in 2018, which is higher than the field's overall median wage.
Professional Development Opportunities
Consistent in the social work field has been the need to stay ahead of trends and practices.
Knowing the current trends in social work practice and methodology is essential for you to excel professionally, and continuing education credits are also a requirement for those who hold advanced social work licensure and wish to renew.
The good news is that the number of continuing education and professional development opportunities for those in the field of social work has grown exponentially in recent years.
The NASW, for instance, has developed a Continuing Education portal, which consolidates a wide variety of educational opportunities in one streamlined, online platform.
You can also reach out to the various local chapters and affiliate groups of the major social work organizations (NASW, ASWB, CSWE, and CSWA) to learn about their opportunities for professional development and networking.
In short, the social work community is more connected now than it ever has been in the past, which means those entering the field have access to an incredible array of resources.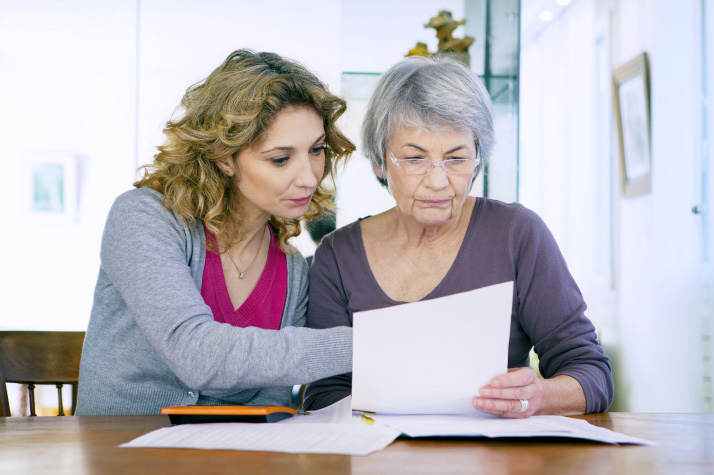 Five Areas of Focus
Amid all of these changing current trends in social work, one aspect to the social work field that has stayed the same over recent years is the wide variety of settings in which you can pursue your social work practice.
Let's look at the five main areas of social work focus to assess some field-specific trends.
1. Healthcare Roles
Social workers within the healthcare field provide an invaluable support network across many facets of the healthcare system.
From roles within the field of gerontology or chronic illness to the stressors of Medicare and Medicaid insurance issues, social workers within the healthcare field aid in an individual's ability to cope with difficult diagnoses and can be a crucial advocate in his or her care.
Medical research has shown that the investment in ample preventative health measures can lead to improved patient outcomes, yet healthcare systems continue to overlook such initiatives.
As a result, some leaders in the field see a current trend in social work being the shift of social work professionals to playing an even larger role within healthcare settings by filling some of the gaps in the care cascade and improving the overall patient experience.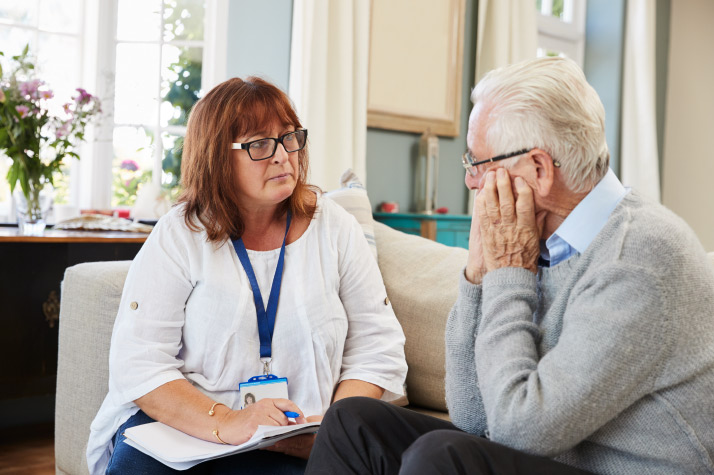 2. Mental Health Roles
Closely allied with professionals within the healthcare field are those who work within a mental health capacity to assist those grappling with challenges such as substance abuse, post-traumatic stress disorder (PTSD) following military service, or other mental health issues.
The rates of substance abuse are unfortunately high: The Substance Abuse and Mental Health Services Administration's 2017 National Survey on Drug Use and Health Annual Report noted that nearly 20 million American adults suffered from a form of substance abuse in 2017 alone.
As a result, the demand for professionals in the mental health realm continues to be one of the highest in the overall social work field.
The USBLS forecasts, for example, a 22% growth in available positions as substance abuse and mental health counselors by 2028.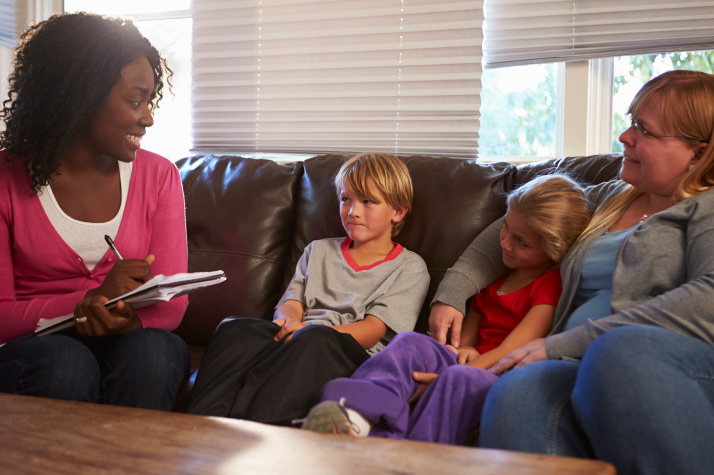 3. Families, Children, and Youth Roles
Social workers who choose to pursue a role working with families and children can provide important support and guidance by serving as school social workers or courtroom advocates for parents and families within the realms of foster care and adoption.
These roles can prove to be particularly challenging as you are often tasked with working with very young children facing tremendous issues, but your impact can be transformational to their long-term wellbeing.
Perhaps because of this significant influence you can have in such a role, a current trend in social work within such settings is higher-than-average salaries.
The NASW reported, for instance, a 2010 median salary of $63,900 for those working within the children, youth, and family field.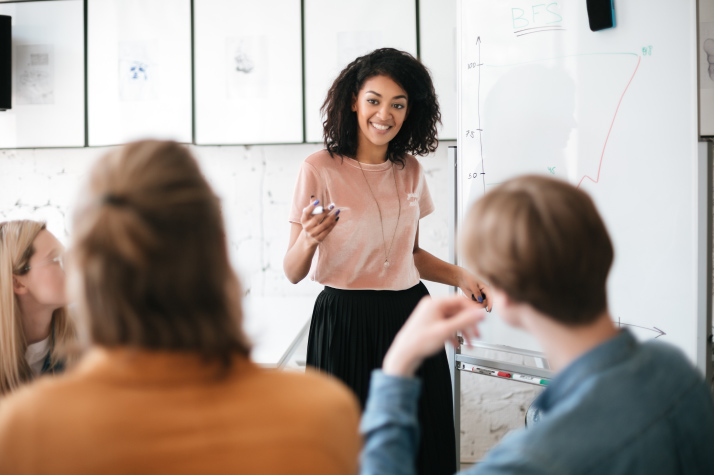 4. Community Management Roles
The field of community management offers professionals the opportunity to examine the "bigger picture."
Those who pursue such roles might work in capacities ranging from homelessness response to political campaigns all to expand their social work practice to the "macro" level. 
Recently, many MSW programs, like Florida State University's online degree, have worked to underscore the importance of this aspect of social work practice in their curriculum.
The goal in this current trend in social work is to encourage emerging professionals to engage with these larger applications of the field.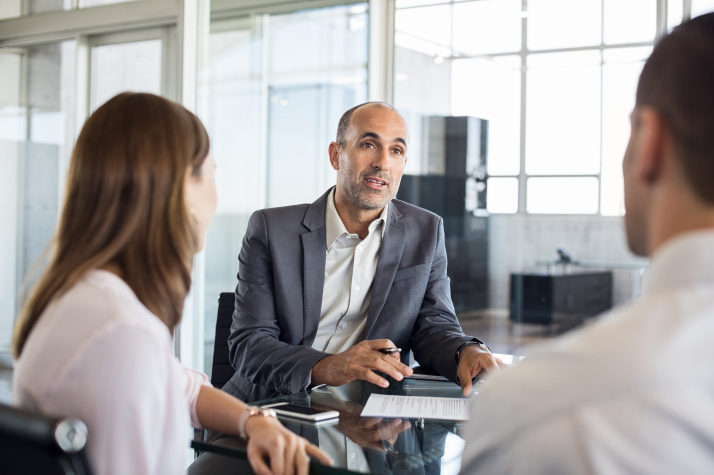 5. Non-Traditional Roles
Some social workers also seek roles outside of these more conventional fields by pursuing positions in consulting, research, or corporations.
Professionals in these roles often work across public and private institutions to recommend proposals or research solutions to specific questions or challenges that a given organization faces.
Those who enter the realm of research can also overlap with the community management field in that their findings can influence the outcome of public policy.
With much talk of today's "gig economy," a current trend in social work is the rise of consulting roles.
Such roles are advantageous for some because they offer an incredible level of variety and also come with the flexibility of being an independent employee who can work on an individual schedule.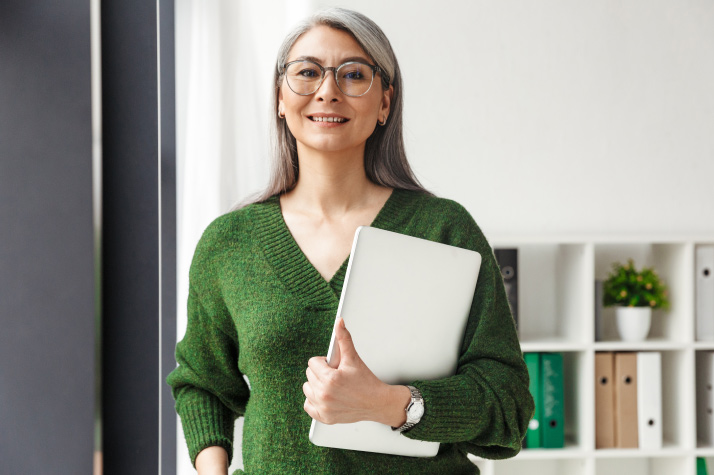 Florida State University Helps You Focus on Future Trends
Students who enroll in Florida State's online MSW program are in store for a top-notch education in the principles and pillars of professional social work practice.
What students will discover, though, is that Florida State's innovative online curriculum is not just focused on the current state of the field.
It is also designed to cultivate an understanding of and appreciation for the current trends in social work and what the future of the field might hold.
Beyond the curriculum that is designed with such a focus in mind, Florida State's online MSW program is already ahead of the curve in its:
Waiver of the GRE exam for those that meet the requirements
Innovative online structure that provides students the optimum flexibility to merge graduate study with full-time careers
An intensive weekend where online students are invited to campus to extend their learning
Traditional and Advanced Standing tracks that allow enrolled students the ability to accelerate their progress if their academic credentials qualify
Field placements facilitated by Florida State coordinators that help to ensure you can get exposure to the area of social work practice when and where you need it
Overall academic strength that earned a place in US News & World Report's Top Twenty Public Universities List for 2020
When you enroll in Florida State's online MSW program, you gain access to these amazing aspects along with the knowledge that the program faculty and administration are working to ensure these current trends in social work and reflected throughout your online educational experience.
Earning your online MSW degree from Florida State means more than just being aware of these current trends in social work. Instead, set yourself on course to become a social work leader.

Read more of FSU online's top Master of Social Work blogs below:
Sources: