Why Should I Consider a Clinically-Focused Social Work Master's Program?
As an experienced social work practitioner, you may find yourself eager to advance to new levels of responsibility and to elevate your capacity to care for others. A clinically-focused social work master's program prepares you to advance your career through specialized training, opening the door to new arenas of practice.
What Does a Clinical Social Worker Do? 
The National Association of Social Workers (NASW) defines clinical social work as "a specialty practice area of social work which focuses on the assessment, diagnosis, treatment, and prevention of mental illness, emotional, and other behavioral disturbances." 
A licensed clinical social worker (LCSW) is qualified to serve clients through counseling or therapy, making clinical social work a highly personalized approach. With more than a quarter-million practitioners nationally, clinical social workers are the largest segment of mental healthcare practitioners in the United States. 
Clinical social workers may provide services for individuals or families or in group settings. They work in places such as: 
Community mental health centers 
Primary care offices 
Hospitals 
Non-profit organizations 
Independent practice 
As the profession of social work grows more diverse, clinical social workers are finding a wide range of opportunities to make a difference in the lives of the clients and communities they serve. Clinical social workers often practice in some of the most in-demand fields of social work today. Here is an overview of a few leading areas. 
Download My MSW Online Program Guide
Healthcare 
Social workers understand that physical health and emotional health are interrelated. Clinical social workers may serve in medical settings such as hospitals or clinics, caring for the mental health needs of patients and their families. These clinical social workers are equipped to perform assessments, provide counseling, and lead group sessions. Depending on the services offered, a practitioner with an LCSW may be able to bill insurance companies for reimbursement or join an insurance panel to become an "in-network" provider. 
Child and Family 
At-risk children and families often need the intervention of a trained mental healthcare provider. Clinical social workers are qualified to provide various forms of therapy and to work with families toward accomplishing relational goals. Clinical social workers also help these clients access other resources available in their communities. 
Mental Health and Substance Abuse 
A major general trend in recent years is the need for trauma-informed care. Emotional struggles related to COVID-19 stress and isolation, along with increasing violence in many places, have driven the focus on trauma prevention and intervention. Rising rates of substance abuse are also related to these factors. Clinical social workers help clients prevent and manage mental disorders and addictions and collaborate with other healthcare providers. 

Veterans Affairs 
Supporting our country's veterans, clinical social workers provide a wide range of services such as mental health assessments and crisis intervention. Clinical social workers manage treatment plans which may include counseling, psychotherapy and group sessions. A veterans affairs social worker also serves the families and caregivers of veterans. 
Read more about Different Kinds of Social Work Jobs. 
Clinical Social Worker vs Social Worker 
The primary distinction of a licensed social worker, compared to other social workers, is that clinical social workers provide direct clinical intervention with clients. Clinical social workers may practice independently. 
According to the Indeed career website, clinical social workers typically have higher earning potential than non-clinical social workers, with an average annual clinical salary of almost $70,000. 
Educated and experienced in treatment, licensed clinical social workers are classified as mental healthcare professionals, with services covered by most healthcare insurance companies. Clinical social workers in the United States, according to the American Board of Clinical Social Work (ABCSW), provide "more behavioral healthcare, of more types and in more settings, than any other profession."
Read more about Current Trends in Social Work. 
Benefits of Clinical Social Work Programs for Other Helping Professions 
While a master's degree in social work is required for social workers, a clinical track MSW program also benefits other social workers and professionals in related fields. With a deep understanding of clinical practice, graduates of clinical track programs are equipped to evaluate and implement best practices in a variety of social service settings and through other helping roles.
Clinical social work programs emphasize the practice of caring for vulnerable populations through direct clinical intervention. These clients are also served directly or indirectly by many others, including non-clinical social workers, clergy, government leaders and health care workers. The knowledge attained through a clinical social work program, such as psychopathology, ecosystems perspective and health demographics, gives insights which may be applied across many service roles.
Further, clinical social work programs develop highly transferable skills. Since clinical track programs include intensive experiential learning, students develop communication and problem-solving skills that extend well beyond clinical settings. These skills are beneficial not only in direct helping roles, but also in advocating for groups of people and developing community resources.
How to Become a Clinical Social Worker 
Clinical social workers are licensed by the state in which they practice. General requirements for licensure include: 
Earning a master's degree from an accredited program 
Completing supervised clinical experience 
Passing the state board examination
The licensure board of each state regulates the specific requirements for attaining a clinical social work license in that state. Guidelines for clinical social work master's programs, such as mandatory courses and the minimum number of practice hours, vary by state. 
As the field of social work evolves with changes in the world around us, clinical social workers must be equipped to adjust to new realities. Educational, experiential and examination requirements prepare social workers for the challenges. 
Learn more about Evolving Challenges in Social Work. 
What Clinical Social Work Programs Cover 
Completing a clinical social work master's program equips contemporary social workers with optimal skills and knowledge for clinical practice in today's complex society. 
Clinical social work requires a high level of specialized academic preparation. ABCSW identifies these components of essential scientific knowledge for clinical social workers: 
Biological, psychological and social development 
Issues of diversity and culture 
Relationship dynamics 
Mental disorders 
Addictions 
Trauma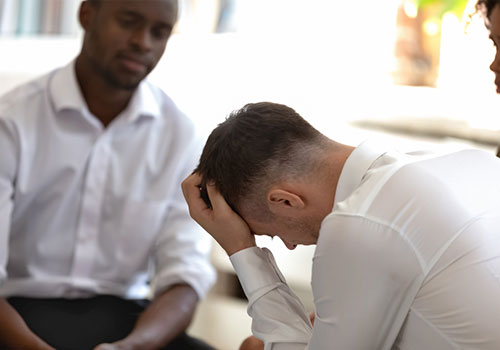 Complementing academic preparation, clinical social work programs integrate extensive hands-on practice to develop critical skills. 
Indeed recently published a list of standout skills for a clinical social worker's resume. Clinical social work master's programs intentionally develop these skills through coursework and clinical experience, including: 
Vocational know-how: Technical knowledge such as human behavior and psychology, along with practice expertise such as assessment and developing treatment plans. 
Communication: The ability to actively listen and to articulate effectively in discussing a client's feelings, circumstances and potential solutions. 
Evaluation: Proficiency in reviewing treatment plans and guiding clients toward achieving goals. 
Self-awareness: Recognition and understanding of personal bias and actions that may affect client relationships and professional success. 
Why FSU for a Clinically-Focused Social Work Master's Program Track? 
As one of the first social work programs in Florida and the southeastern United States, the Florida State College of Social Work is recognized as a center of social work practice, policy and research. Experienced social workers holding a Bachelor of Social Work from a CSWE-accredited institution are eligible for our Advanced Standing Online Master of Social Work program. 
These are a few of the highlights of FSU's Online MSW: 
The rigorous curriculum and clinically focused field placements prepare you to pursue licensure as a clinical social worker and to practice with expertise and confidence. 
Our professors are skilled practitioners, educators and researchers who mentor students to become effective, ethical and committed social work professionals. 
Florida State's MSW program is accredited by the Council on Social Work Education and ranked by U.S. News and World Report as one of the nation's top 50 grad school social work programs. 
With a part-time flexible schedule, you continue to work full-time while working toward your degree.