Exploring Online MSW Programs: 4 Reasons to Start Your Part-Time Degree Program in 2022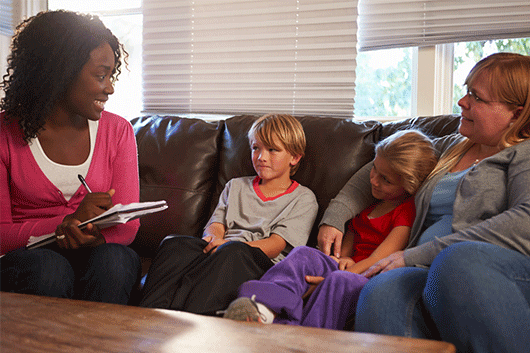 For most people, the start of 2021 was simply about recovering from the unexpected tumult of the previous year. After months of isolation, grief, and adapting to new ways of life, the new year was a time to recalibrate and adjust to a "new normal." A New York Times article even suggested "downsizing" New Year resolutions last year.
The coming year holds promise for a fresh start and new opportunities. What kind of personal or professional aspirations have you put on hold? Now is the time to start your journey toward achieving those goals. Considering online MSW programs may be your first step. With an online Master's in Social Work (MSW) you can further your career—and increase your potential for impact and fulfillment in your work. Designed for working professionals, our part-time program offers flexible scheduling and dedicated support.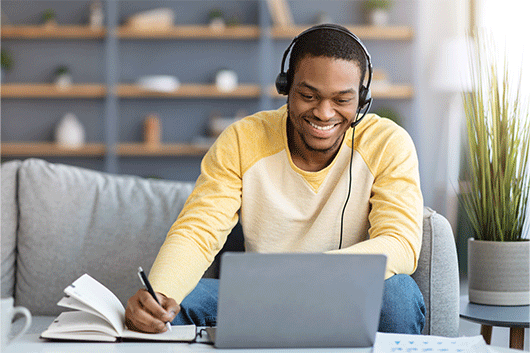 Why Social Work Is More Critical Than Ever
The US Bureau of Labor Statistics projects that the number of jobs for social workers will grow by 12% from 2020 to 2030. That's a notably faster rate than average compared to other occupations. This increase means that the United States will need an estimated 89,200 new social workers to meet the increasing demands.
The COVID-19 pandemic highlighted how vital social workers are, as they continue to support countless communities including schools, hospitals, and mental health practices. Social workers engaged in advocacy, counseling, and community education as people across all socioeconomic groups struggled with anxiety, isolation, and economic fallout. 
This year, classroom and workplace settings look different, some still using hybrid methods. Family dynamics have changed and many individuals continue to struggle with grief, loss and change. Social workers are once again faced with, and responding to, these new challenges to support the most vulnerable. 
Why 2022 Is an Ideal Time to Consider Online MSW Programs
Earning an MSW could open up tremendous opportunities to make a difference in the lives of individuals, families, and communities, whatever your job may be. Let's take a look at four reasons this year may be the right time to advance your professional path by beginning an online MSW program. 
1. The world of social work is changing.
The social work profession is growing increasingly diverse, with expansive possibilities for what social workers can do and how significant their impact will be. Social work careers include a wide range of options, such as:
Healthcare

Child welfare

Mental health

Community outreach

Corporate social responsibility
Within these various fields, the landscape is continually evolving as people and organizations respond to emerging threats, cultural trends, and social factors.  
Further, the dramatic changes brought on by almost two years of a global pandemic have required social workers to adapt with new perspectives and approaches. Not only do social workers face the shifting needs of the people they serve, but they are operating in new and different contexts as communities and families recover and reset.
To be prepared for the changing dynamics, advanced education is crucial for staying informed and knowledgeable. Florida State's online MSW program offers intensive classroom preparation and highly relevant fieldwork experience, giving graduates valuable on-the-job training and practical experience. Guided by accomplished social work professionals, you'll be equipped to serve in whatever area of social work you choose to pursue.
2. MSW degrees help to
advance social work careers.
If you're considering a career change, it is important to realize that many of today's leading social work jobs require or favor candidates with a master's degree. As a student in our online MSW program, you'll have access to the FSU Career Center for professional resources, networking connections, and career advising.
According to the Council on Social Work Education (CSWE), an MSW prepares social workers for professional growth and multifaceted leadership opportunities. As the accrediting body for social work education in the United States, including FSU's programs, CSWE works to advance the cause of social work across the country.  In comparing social work degrees, CSWE reports that opportunities for influence increase with an MSW, such as:
Advancing to management-level positions

Participating in policy development

Implementing new approaches and systems
While social workers with a BSW often work directly with clients to understand their situations and help guide them to solutions, an MSW is vital for career advancement and supervisory roles in clinical practice. This specialized field of social work involves prevention, evaluation, and care for mental, emotional, and behavioral health issues. An MSW prepares social workers to diagnose and treat clients in these areas, and clinical roles usually require an MSW along with completion of a license exam to achieve Licensed Clinical Social Worker (LCSW) status.
Earning a master's degree is also one of the best ways to position yourself for roles with a higher social work salary. Our recent post, BSW to MSW: How to Elevate Your Social Work Career Online gives an overview of salaries in common social work areas.
3. It's time to do something good for yourself.
Furthering your education is a positive step in self-care as you move toward accomplishing your goals. Pursuing your master's degree fosters personal and professional growth as you explore new areas of interest and enrich your understanding of knowledge areas important to you. In FSU's online MSW program, you won't be on this trek alone. You'll be connected to a support network of peers across the nation, as well as expert faculty and advisors. As an FSU student, you'll be encouraged to discover the career path that leads to optimal personal satisfaction.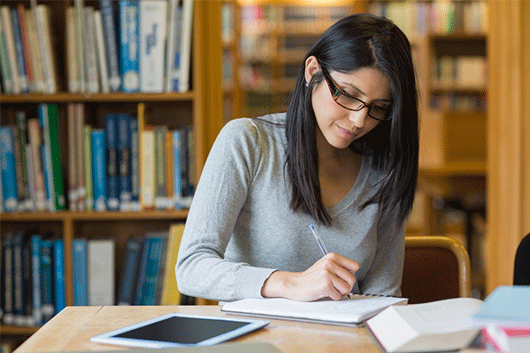 4. Online MSW programs are more accessible than ever.  
As you evaluate online MSW programs, it is important to consider not simply how fast you can finish your degree, but also what realistically works for your schedule and lifestyle. By completing your master's degree through a part-time program, you have the freedom to continue working and managing other life responsibilities.
FSU offers two tracks for MSW online students:
Master of Social Work Advanced Standing—For students who already have a Bachelor of Social Work from a Council on Social Work Education (CSWE) accredited university

Master of Social Work Traditional—For students who have a bachelor's degree in a concentration other than social work
FSU's part-time online MSW program allows students to complete coursework and meet deadlines while balancing work and other commitments with the support of their advisors, cohort and faculty. In either degree track, you'll take one or two courses at a time. The Advanced Standing program includes one field placement and a requirement for 39 credit hours, allowing you to complete your degree in about two years. The Traditional program includes two field placements and a requirement for 61 credit hours, with an average time to completion of just three years. 
Florida State's College of Social Work Is Making a Difference
At FSU, we understand that earning an MSW is much more than just a personal achievement for our graduates. As a social worker, you're working for the good of others and making an impact in people's lives.
Florida State's College of Social Work is committed to preparing the next generation of social work professionals to further the difference social workers can make. That's why we are personally engaged in critical issues in our community, leading by doing. Here are just a few recent examples:
As a student in FSU's online MSW program, you'll have the opportunity to learn from social work leaders who are advancing initiatives such as these in social work and related fields.
Start Your 2022 Action Plan Today
Now is the time to move forward with your vision for a new year. By enrolling in FSU's part-time online MSW program, you'll enjoy engaging coursework and find the supportive community and resources you need to be successful. From anywhere in the United States, you can earn a degree from Florida State's nationally ranked social work program, positioning yourself for the social work career that's meant for you.
Take the first step toward your New Year goals by applying for an online MSW from Florida State.