The Social Worker Role and Impact on the Community
Social workers have an immense impact on communities and the people that occupy them. However, the social worker role has shifted over the last few years and continues to evolve to match the rapid changes of the 21st century.
Social workers' roles have grown to include crisis management as well as roles of empowerment and advocacy. Social workers can empower communities by encouraging individuals to take an active role in shaping social services, providing education programs and enabling economic independence long-term.
A notable example is the inspiring story of Nadine who was abandoned at the age of nine at a funeral in Lusaka, Zambia. Eleven years later Nadine is healthy and happy pursuing a social sciences degree at a university to educate and inspire kids who share a similar past.
Nadine's success was made possible by the social workers who started Empowerment Village in Zambia. This community was established to provide collective family, house, and education for abandoned children that operate under the creed, "All children need love, respect and security. It is their right."
Social workers' efforts have the capacity to transform lives at the individual level while also creating a ripple effect at the community-level, to continue a wave of inspiration and motivation for generations.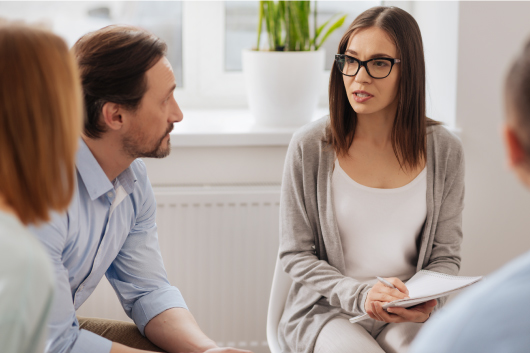 What Do Social Workers Do?
Social workers assist people to cope with life's challenges by acting as an advocate to raise awareness for client needs and connecting them to solution-based programs and services.
CSW and LCSW provide individual, group, family and couples therapy. Their specialized training allows them to develop strategies to change behavior or cope with challenging situations. Social workers with clinical training may involve other healthcare disciplines to create treatment plans for their client.
Yet another social worker role is the role of macro social work, referring to the interaction between social workers and groups, community organizations and policymakers to develop or improve programs, services, policies and social conditions for communities.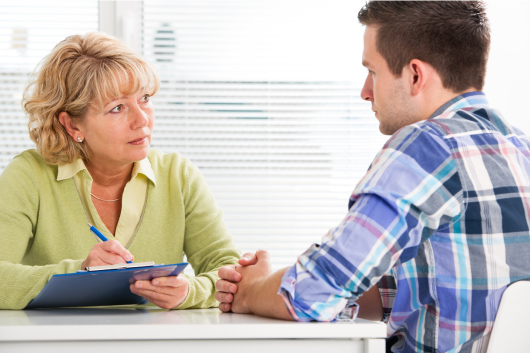 Social Worker Responsibility
The social worker's responsibility involves a combination of research, personal interaction, solution development and maintenance of programs and services for vulnerable populations.
According to The Bureau of Labor Statistics the typical social worker role includes the following duties and social worker responsibility:
"Identify people and communities in need of help"
"Assess clients' needs, situations, strengths and support networks to determine their goals"
"Help clients adjust to changes and challenges in their lives, such as illness, divorce or unemployment"
"Research, refer and advocate for community resources, such as food stamps, childcare and health care to assist and improve a client's well-being"
"Respond to crisis situations such as child abuse and mental health emergencies"
"Follow up with clients to ensure that their situations have improved"
"Maintain case files and records"
"Develop and evaluate programs and services to ensure that basic client needs are met
"Provide psychotherapy services"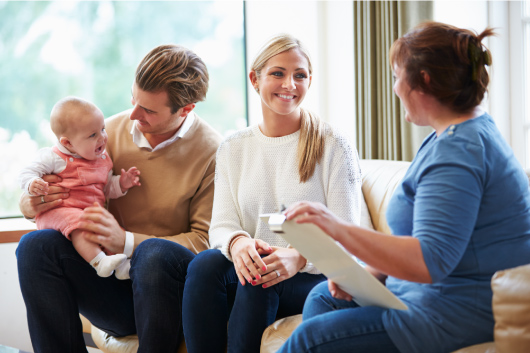 The Changing Social Worker Role
It's undeniable that the social worker role is changing. The basic structure of the social worker role is evolving to better address the needs of communities by supporting self-development and using technology to enable educational programs.
Rory Tuell from The Guardian remarked on this evolving model when he said, "Our approach of tackling the many effects of poverty and marginalization and working with and alongside communities for their self-led development is the profession's key contribution in solving social problems.
This approach needs to replace the old welfare model, where governments and international agencies provide last-minute assistance (if at all), rather than listening to and working with people and communities."
The social worker responsibility has begun to include becoming more connected online, more specialized in their role and increasingly concerned with providing people educational programs and resources.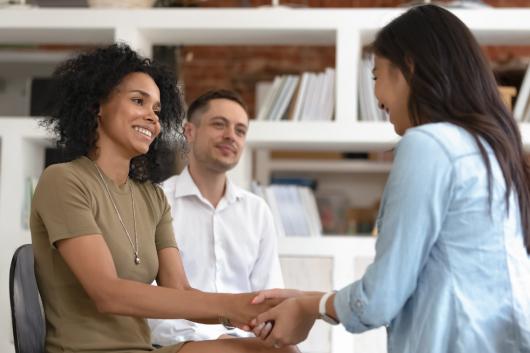 Types of Social Workers
The social worker role falls into a variety of categories. Some social workers occupy a more general role and others work with specific groups of individuals to provide support and coping strategies. The following are the primary types of social work practice.
Child and Family Social Worker Role
Child welfare social workers aim to strengthen family units and provide support to children and families. These social workers sometimes intervene to protect children from physical or emotional harm or neglect.
For example, a child may have experienced tremendous loss, experienced substance abuse or the effects of it, among other emotionally traumatic experiences.
In these cases, social workers are sometimes called upon to investigate allegations and may testify in court proceedings and cooperate with the courts regarding these allegations.
They may also be instructed to conduct follow up visits with children in the household or the foster care environment where they were placed to ensure the safety of the child in the cases where abuse was found.
Therapy and counseling often follow as the social worker aims to provide children with the best possible environment that offers love, respect and security.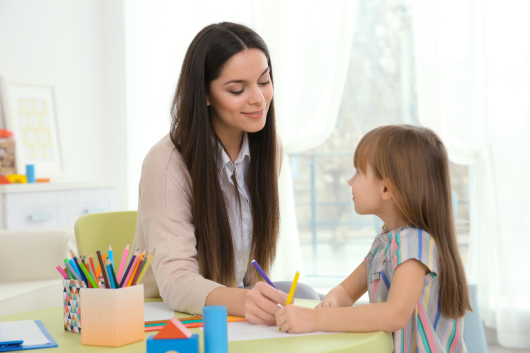 School Social Worker Role
School social workers are an essential link between students, schools and the family. The social worker's responsibility at school involves providing leadership, mental health support, clarity around school discipline and other services.
More schools are operating online and school social workers can interact with students online to provide career counseling, school admission information and coping strategies on how to excel in online learning.
Health Care Social Worker Role
Health care social workers play a critical role in improving the physical and mental health of American citizens, especially vulnerable populations. They are often involved at a policy-level to solve biopsychosocial issues that contribute to poor health.
But it also should be noted that they are often at the personal-level providing case management for patients who need their services.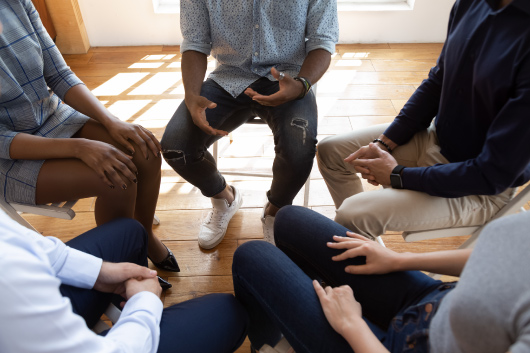 Mental Health and Substance Use Social Worker Role
Social workers that deal with mental health as addiction can fall under the broad category of clinical social work (CSW) and help with the assessment, diagnosis, treatment and prevention of mental health issues and other behavioral disorders.
The uncertainty caused by the global pandemic and consequential economic disparity in the U.S. has created an increasing need for mental health support and active coping mechanisms for American people and families.
Clinical social workers are trained to provide individuals with counseling and therapy to better manage their mental health and improve their quality of life.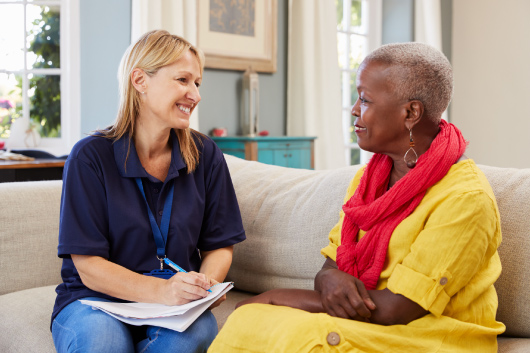 Gerontology Social Worker Role
Social workers assist a growing number of seniors ages 65 plus that needs support in America. These social workers are essential as the aging Baby Boomers occupy a large fraction of the American population.
They administer care and services for the unique needs of this demographic and provide both health care and social services that enhance their wellbeing. Social workers that focus on the wellbeing of seniors also work with family caregivers and ensure their clients are being treated with respect and dignity.
Ethnicity and Race Social Worker Role
Social workers are committed to ending racism and eradicating discrimination and prejudice. Ethnicity and race social workers use action programs to address equity issues. These social workers are trained in addressing trauma and prioritize listening to the experiences and needs of communities.
LGBTQ Social Worker Role
Social workers that focus on the rights and wellbeing of the LGBT community support lesbian, gay, bisexual and transgender people of all races and ethnicities, all ages, all faiths and socioeconomic statuses through social justice and inclusion programs. On a macro level, social workers fight for laws, policies and programs that support and value the rights of LGBT individuals, families and communities.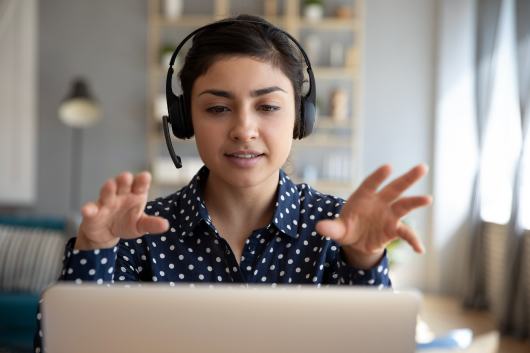 The History of the Social Worker Role
According to the National Association of Social Workers (NASW), "the American social work profession was established in the late 19th century to ensure that immigrants and other vulnerable people gained tools and skills to escape economic and social poverty."
The first academic class in social work was held in 1898 and ushered in a group of hopeful students seeking to create lasting change in communities and people's everyday lives.
Since that fateful day, social workers have led the way for essential human rights movements and have attracted public attention to pressing issues facing vulnerable populations.
The NASW has regarded the social worker role as instrumental in facilitating the following areas of societal growth:
"Civil rights of all people regardless of gender, race, faith or sexual orientation"
"Unemployment insurance, disability pay, worker's compensation and Social Security for American workers"
"Humane treatment for individuals with mental illness and developmental disabilities"
"Access to health care, Medicaid and Medicare for poor, disabled and elderly people"
"Prevention of child abuse and neglect"
"Treatment programs and destigmatization of mental illness and substance abuse"
Famous Social Workers Throughout History
Jane Addams was a social work pioneer, community organizer, peace activist and one of the first women to receive a Nobel Peace Prize. In 1931 Addams was awarded for establishing settlement houses in Chicago for immigrants in the early 1900s.
Frances Perkins was a social worker and the first woman to be appointed to the cabinet of a U.S. President. President Franklin D. Roosevelt's Secretary of Labor, Perkins was responsible for drafting much of the New Deal legislation in the 1940s.
Whitney M. Young, Jr. was a social worker, civil rights activist and the executive director of the National Urban League while serving as dean for the Atlanta School of Social Work. He was president of NASW, a respected expert in American race relations. Time Magazine regarded Young as an inspiration for President Johnson's War on Poverty.
Dorothy Height was a social worker, an American civil rights activist and women's rights activist. Height was president of the National Council of Negro Women and addressed issues facing African-American women including unemployment, illiteracy and voter awareness.
Jeanette Rankin was a social worker, women's rights activist and the first woman elected to the U.S. Congress. She introduced legislation that eventually became the 19th Constitutional Amendment granting unrestricted voting rights to women across the nation.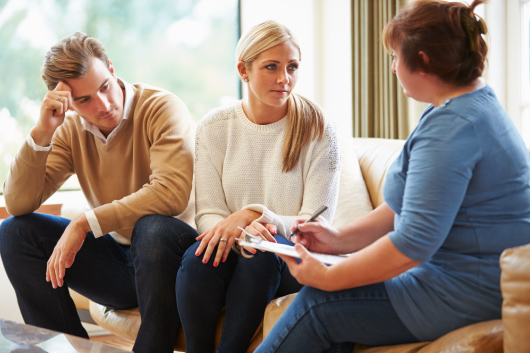 The Importance of Social Workers
According to a recent study in The Guardian, social work is the fastest-growing profession internationally and the statistics indicate its significant further expansion.
They went on to say, "There are many reasons why social work is a growing sector. One is sound evidence showing a positive economic return when governments invest in social services.
When social workers are active in a community, it tends to have a positive impact on crime rates, health statistics, school attendance and employment."
The importance of social workers is evident in their ability to heal communities and empower foundational institutions like schools and workplaces.
However, the social worker role goes beyond institutions and services. At its core aims to heal and empower the people that make up these communities.
In the article, Social Workers Can Do So Much More Than Just Pick Up The Pieces, author Rory Tuell says, "We want to see community development and collectives – where all members have an equal say and find lifelong supportive relationships and direction – on the agenda of every social service. Let social workers do their jobs promoting and realizing human relationships that advance love, wellbeing and rights for all."
Building human relationships, love, wellbeing and human rights are the heart and soul of the social worker role. In many countries, the importance of social workers relies on breaking a cycle of trauma and poverty by encouraging individuals to transform their environment through helpful social services and support.
Looking for a student-focused Online MSW experience? Learn about the FSU Master of Social Work from our students:
Download My MSW Online Program Guide
The Social Worker Model of Community Empowerment
People and their communities have the best understanding of the required social services that may remedy their day-to-day challenges. This is why a holistic approach to the social worker role asks the people how they want to shape their solutions.
Encourage People to Be Involved With Shaping Their Social Services
Barrantes says, "Communities identify their own solutions. This brings people together and they think beyond normal services. They want programs to end violence, [by providing] community-wide empowerment charters for women and girls, drug prevention clinics and basic schooling."
This first step ensures that the right challenges are being prioritized in the community and gives the same community agency and power.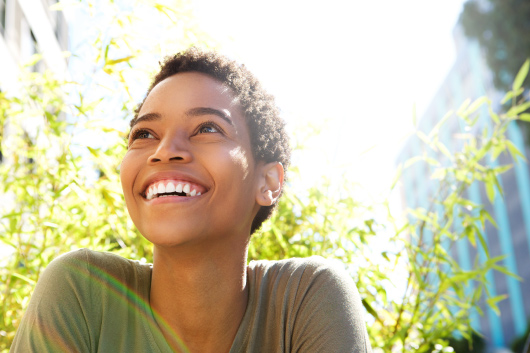 Enable Economic Independence
Education and capacities provided in stage two can be translated into economic independence for people and their communities.
This theory models the age-old proverb, "Give a man a fish and you feed him for a day; teach a man to fish and you feed him for a lifetime."
In the case of the Puente al Desarrollo project, Barrantes says, "People know how to sow, they know how to grow and make things, they have the skills. What they need is to know how to use their skills beyond the day-to-day; they want business planning skills."
In sum, the social worker responsibility is to talk to communities about their core challenges, ideate and provide capacities to overcome these challenges and create a route for sustainable financial growth and independence.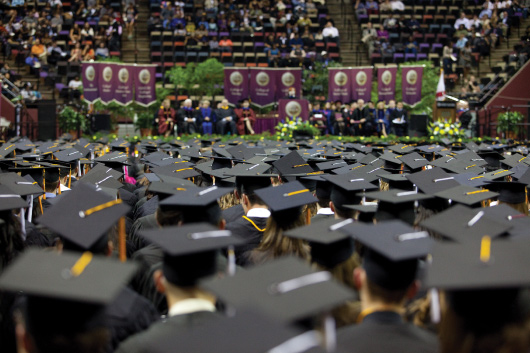 Florida State University and the Social Worker Role
Students who enroll in Florida State's Online MSW program can expect an elevated education experience that prepares them with the necessary pillars of knowledge and professional hands-on skills to excel in a social worker role.
Florida State's innovative online curriculum is not just focused on the current state of the field. It uses current trends in social work, innovative technology and job outlook insights to prepare graduates for the future of social worker responsibility.

It is also designed to create an empowering model of the social worker role. Client empowerment is all about teaching community members to advocate for their rights and help shape their own futures.
Beyond the curriculum and courses, Florida State's Online MSW program offers added value by providing the following:
Waiver of the GRE exam for those that meet the requirements
Innovative online structure that provides students with flexibility
An intensive weekend where online students are invited to campus to extend their learning
Traditional and Advanced Standing tracks that allow enrolled students the ability to accelerate their progress
Field placements facilitated by Florida State coordinators that help to ensure you can get exposure to the area of social work practice when and where you need it
Overall academic strength that earned a place in US News & World Report's Top Twenty Public Universities List for 2020
When you enroll in Florida State's online MSW program, you gain access to these amazing aspects along with the knowledge that the program faculty and administration are working to ensure these current trends in social work are reflected throughout your online educational experience.
Earning your online MSW degree from Florida State sets you on the course to occupying a social worker role and contributing to meaningful services that impact communities and people.
Download My MSW Online Program Guide
Read Florida State University's other top social work blogs below: