Telecounseling Increase Allows Social Workers to Conduct Meaningful, Remote Visits
New technologies that allow us to be more connected than ever before means that telecounseling and virtual Zoom counseling sessions have become an increasingly valuable method for medical professionals, including social workers, to keep up with their patients' visits. For example, the American Hospital Association reported that 76% of its facilities used some form of telehealth services in 2017, more than double the percentage reported in 2010.
The value of these social work telecounseling interactions goes beyond just "seeing" a patient. Rather, these telecounseling sessions are a means for social workers to make meaningful connections with their clients on a one-on-one level.
This article explores telecounseling to examine how valuable, interpersonal connections can be made over virtual connections everywhere so that those pursuing Florida State University's online MSW program might take the lead in their own practice to implement telecounseling options.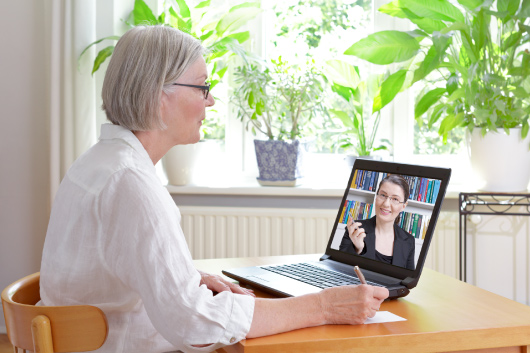 How Telecounseling Works
Telecounseling is the act of administering counseling sessions in a remote format using a computer, tablet, or smartphone. Any video conferencing application or software can be used – for example, Skype, GoogleMeet, or Zoom – provided it can guarantee a secure platform (meaning no one else can log in and take part beyond the social worker and the client).
Once a patient schedules a session, both the patient and the social worker log in at the appointed time for a face-to-face meeting, similar to how they would interact in the office both in structure and duration.
Telecounseling is a practice employed by various clinical social workers across the country but is perhaps more popular, as noted in Social Work Today, among licensed social workers who work with rural or distant patient populations.
In the current COVID-19 climate, even more social workers are turning to telecounseling options to keep up their patient care. The National Association of Social Workers (NASW) has released guidelines for patient care, in specific cases, in which they stress the reduction of in-person visits and the implementation of telecounseling options.
These shifts in care mean that even more social workers might be investigating and implementing telecounseling to meet the needs of their patients and the limitations imposed by the pandemic moment.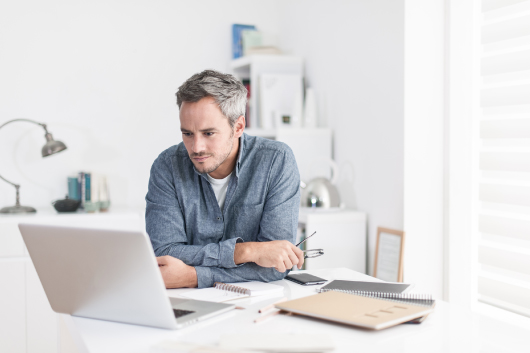 Telecounseling Benefits
There are several benefits of virtual telecounseling for both the social worker and for the client. Some of the key benefits of telecounseling include:
Accessibility
Many individuals who would benefit from sessions with their social worker cannot do so because they are of limited mobility that can include physical challenges or limited access to reliable transportation. Moving to telecounseling eliminates any such barriers and makes sessions with a social worker accessible from a patient's home.
Telecounseling also brings the benefits of accessibility to social workers. Those with compromised immune systems, or even those recovering from surgery or an accident that might limit their ability to keep up with a rigorous in-office schedule can turn to telecounseling as a fantastic option to continue connecting with patients without the fear of compromising individual health or recovery.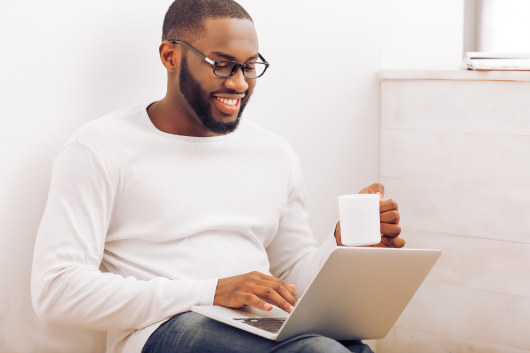 Normalcy
Telecounseling can also bring a sense of normalcy to a disrupted schedule. A sudden move across the state, for example, might amplify patients' fears that the rapport they'd built with their social worker was for naught. Telecounseling options, though, remove that stressor and might even give the patient a sense of security knowing that their standing appointments will continue (provided licensing issues do not intervene).
Reduced Anxiety
Telecounseling sessions can further relieve anxiety by offering an outlet for stressors. Patients dealing with spouses, children, or other family members suffering from anxiety or other issues – perhaps exacerbated at times like now when we have been quarantined in our homes – can use their telecounseling sessions as a means to work through those issues.
Flexibility
Adding telecounseling to your social work practice means providing your clients with flexibility to meet their scheduling needs as well as the demands of your own schedule. If, for example, you have several patients who can only connect virtually with you on Saturday mornings – a day you would normally not be in the office – you can still make such a meeting work as telecounseling sessions while still staying in the comfort of your own home.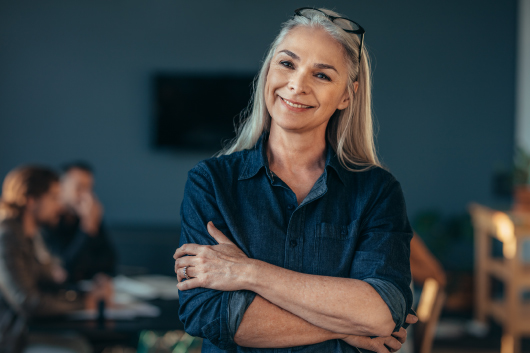 Productivity
Another perk is the potential boost in productivity that telecounseling appointments can offer. The time you can save – whether it is from not having to commute or the gaps between sessions that would otherwise be lost time – means that you might have more time to pursue your own personal and professional goals. Some social workers find it possible, for example, to pursue new training or a specialized certification program while developing their telecounseling practice.
Reach
These incredible benefits of telecounseling appointments have even been acknowledged by The Centers for Medicare and Medicaid Services (CMS) to the extent that, since March of 2020, Medicare-enrolled licensed clinical social workers can request reimbursement for telecounseling services at the same rates as they could for in-person services.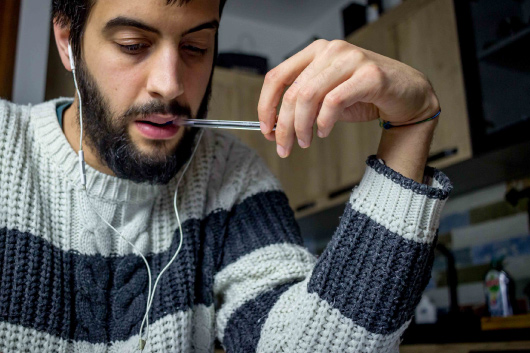 Telecounseling Legal and Ethical Considerations
As with any professional practice, social workers who embark on telecounseling services need to be aware of the ethical and legal implications and standards of care. Some of the most crucial components in this regard include:
Ethical Standards
First and foremost, patient privacy is a crucial ethical consideration for any social worker embarking on telecounseling sessions. Private, secure online connections are a start, but The National Association of Social Workers (NASW) also mandates that telecounseling professionals use a HIPAA compliant platform to further enhance patient privacy.
In addition, it is essential that social workers who are telecounseling uphold the same ethical standards that they would in the office, such as creating a private and confidential setting, setting rules for your availability, and establishing procedures for emergencies that might impact a session. Moreover, as telecounseling is ever-expanding, it would be best for you to stay current with trends in practice and policy as laid out by organizations such as the NASW, whose literature on telecounseling is already quite comprehensive.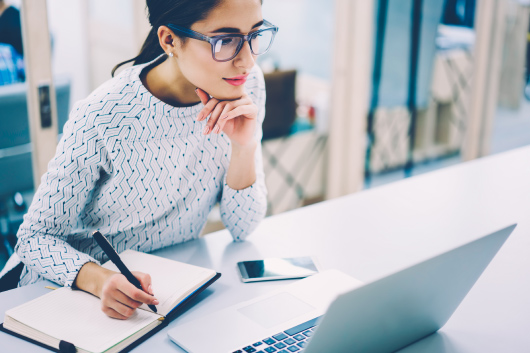 Legal Standards
It's also important to keep in mind the regulations regarding telecounseling appointments in the state in which you are a licensed social worker. For example, as noted by the NASW, the state of California prohibits social workers from engaging in telecounseling sessions with patients when they call in for those sessions on an out-of-state phone line unless the social worker determines in advance that their licensure allows practice in that other state. This means that as a practicing social worker you might need to reach out to numerous state boards to make sure that you can offer your services legally. Lastly, social workers need to be careful in regard to confirming the residence of the patient considering that many people move from state to state while maintaining the same phone number.
You might also wish to take a telecounseling training or certification course. The Behavioral Health Institute offers a Telebehavioral Health Professional (TBH) Certification that offers you preparation to run your own virtual telecounseling practice in accordance with any local, state, or national regulations. The NASW also offers preparatory telebehavioral health training seminars where enrollees can learn more regarding the most essential legal considerations to be in compliance.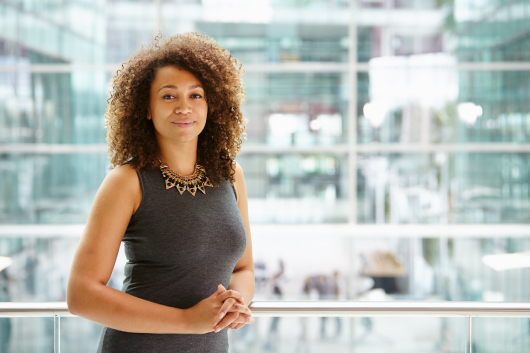 Telecounseling and Florida State's Online MSW Program
Florida State University's Online MSW degree prepares its students for career advancement and also establishes the academic foundation to seek out LCSW licensure in your state of residence following graduation. In addition to the outstanding curriculum and educational opportunities that Florida State's online MSW program provides, there are even more benefits to this online program that would prepare graduates for telecounseling work.
First, students who learn online have the potential to develop greater aptitude with online platforms and software. A study published in Higher Education Studies noted a positive correlation between online literacy and attitude toward ongoing online learning: the more comfortable a student was with online platforms, the more encouraged they were to continue to learn more via an online platform.
Given this, the computer literacy skills that Florida State University MSW students gain can create a springboard from which they can explore other online functionalities, including video conferencing software, patient management platforms, and emerging new technologies. Furthermore, Florida State's online MSW students also learn how to communicate effectively online through their coursework, embodying the elements of "netiquette" when responding to their peers and messaging their faculty. Given this foundation, they can extend that same high-quality communication to their future patients as well.
Complementing these tech-savvy skills that Florida State's online MSW can offer is its student-centered design. Coursework and landmarks toward graduation are tailored to social work professionals and thus can be achieved part-time and with the support of both Florida State's faculty and its amazing array of academic resources. It is for these reasons that Florida State's online MSW program consistently garners accolades, including its 2019 ranking as the #1 MSW degree in the state of Florida by U.S. News and World Report.
At the same time, Florida State's MSW program aims to develop each student's skillsets in the hope that they will become a leader in their field both in their knowledge of concepts and trends in the field and in their dedication to compassionate care. This dedication is important because it can underscore for Florida State University's online MSW graduates the value of outreach in the form of telecounseling offerings. Those who excel in the field of social work often demonstrate this leadership in their daily commitment to their patients and their professional practice. Telecounseling sessions can extend that commitment and can ensure that social workers are doing the most good with their talents.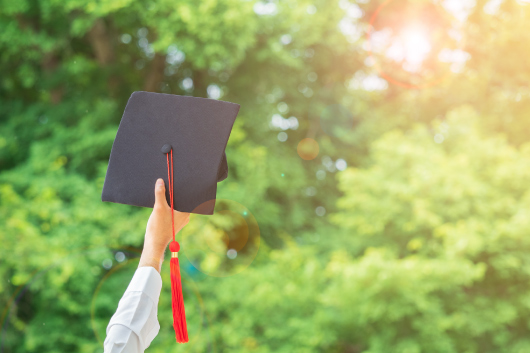 Tap Into Telecounseling with Florida State University's Online MSW
Florida State's Online MSW degree program is a fantastic option if you are ready to take the next step in the social work field by adding telecounseling to your practice. Regardless of whether you want to work exclusively in a remote capacity or offer telecounseling appointments for a smaller subset of your patients, you can use your practical and technological skills gained through the online degree to break down physical barriers to patient care and build up new face-to-face relationships in the virtual telecounseling realm.
Read Florida State University's other top social work blogs below:
1. The Social Worker Role and Impact on the Community
2. Current Trends in Social Work
3. Nip It in the Bud: Signs of Social Work Burnout and Tips for Self-Care
4. Scholarships for Online MSW Students: the Definitive Guide