Social Work Scholarships for Online MSW Students: How to Apply
Pursuing your master's degree in social work is a significant commitment and investment in your future. Thanks to the generosity of scholarship donors, Florida State University offers numerous social work scholarships to support online MSW students. The deadline for applications is February 28, so read on to learn how to apply today.
What Kind of FSU Social Work Scholarships Are Available?
For the 2021–22 academic year, FSU will again provide a wide range of scholarship opportunities to Master of Social Work online students. Offering scholarships is one way FSU's College of Social Work is committed to supporting your studies and setting you up for success in your online MSW degree program.
FSU social work scholarships are only available to currently enrolled students. Award criteria for each scholarship varies. Applicants may be considered based on academic achievement, financial need, character and record of service. Awards may also be given to students with particular areas of interest in research or practice.
Examples of social work scholarships exclusively for graduate students include:
Cheryl Roland Endowed Scholarship: Awarded to graduate students with an expressed interest in women's issues
Herndon Scholars Program: Open to MSW or Ph.D. students who are Florida residents, with preference to students who have practiced in the field of social work
Joyce Harper Laidlaw Scholarship in Child Welfare: Supports graduate students with an academic focus in the area of child welfare
Margaret H. Jacks Scholarship in Aging: Presented to graduate students with a commitment to gerontology demonstrated by coursework and volunteer or work experiences
Patricia Vance Scholarship: Available to MSW and Ph.D. students on the basis of academic achievement, financial need and dedication to the field
Spearman Social Work Veteran MSW Field Scholarship: Granted to veterans who are completing their MSW field work
A complete list of FSU social work scholarships with detailed descriptions is available here. Eligibility requirements vary, so be sure to view restrictions noted for each scholarship.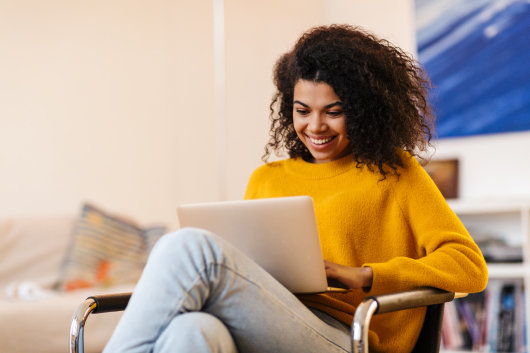 What is the Application Process for FSU Social Work Scholarships?
To view and apply for FSU scholarships, visit the FS4U page. Enter your FSUID student username and login information to access the FS4U system. The search bar allows you to generally browse social work scholarships or type in a specific scholarship you're interested in by name.
FSU's General Application is the first step in applying for social work scholarships. Accessible to all FSU students, the General Application will match you with potential scholarships offered university-wide.
After completing the General Application, the next step in the application process is the College of Social Work Application. This process matches you with scholarships only available to students enrolled in CSW academic programs. The General Application must be completed before the CSW application.
What is the Timeline for FSU Scholarship Applications?
The window for FSU social work scholarships is open from January 1 through February 28 each year. Other general scholarships may have different deadlines. For most scholarships, funds are disbursed for the Fall term.
After the timely submission of applications, award recipients will be notified in the summer. Notices and related communications are sent through the FS4U portal to your student FSU email address. If you receive an award, you will be required to complete the post-acceptance steps in FS4U.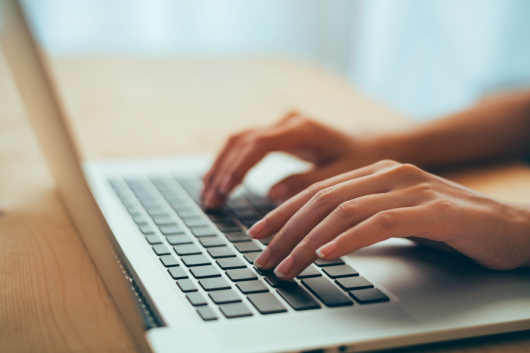 How Do I Create a Strong Application?
Since many qualified students compete for scholarships, you'll want to put forth your best effort in presenting a strong application. Here are a few tips to help you stand out through the process.
Pay Attention to Details
Scholarship reviewers will only know of your worthiness for a scholarship if you have clearly showcased relevant attributes on your application. Present yourself with a professional tone, confident in your achievements, but not presumptuous.
Carefully study the eligibility requirements for each scholarship and include specific details of your qualifications. Be concise, but thorough, in your responses. Take note of key deadlines and allow plenty of time for the process, including recommendations you may need to request for external scholarship opportunities.
Accuracy and attention to grammatical details is also critical. A typo or poorly written sentence may detract from an otherwise impressive application. Before finalizing, re-read your application and ask someone else to proofread your content.
Write a Winning Essay
An essay is your opportunity to shine. This is a place to display your personality, passions and potential beyond bullet points and fill-in-the-blank responses. The essay is how the reviewers really get to know you, your vision for the future and how you present yourself professionally.
First, make your content real and thoughtful. A recent article on scholarship essays from U.S. News & World Report urges applicants to "get personal and be specific." The reporter elaborates, "An essay that feels genuine and offers insights into who the applicant is on a deeper level will stand out in a crowd of academic essays."
Next, stay on task. While telling your one-of-a-kind personal story, don't get off-track with details unrelated to the purpose of the scholarship. Think carefully about the question being asked and be sure you stay clearly focused.
Finally, take your time and use your best writing talents. Communication skill is one of today's most highly regarded qualities for career professionals. Pay careful attention to the structure, semantics, style and accuracy of what you write.
Highlight Community Service
Many scholarships go well beyond academics or workplace experience in evaluating applicants. A record of community service demonstrates your character and level of commitment to your stated values. While volunteer engagement in particular areas of social work may be particularly important in some cases, even unrelated service gives insights into who you are and the difference you want to make in the world.
Get the Right Recommendations
Though FSU scholarships do not require recommendations, you may encounter other financial aid opportunities that do. When selecting the individuals you'll ask for references, it's important to include people who will have nice words to say about you. It's equally important that these positive recommendations come from credible sources. Focus on references from people with some level of authority, such as professors, work supervisors, or community leaders. Choose those who have a first-hand understanding of your skills and experience.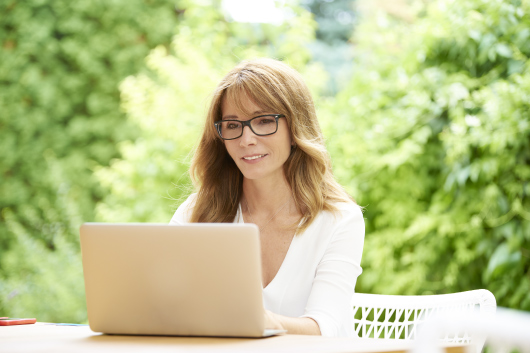 Resources for Your Scholarship Search
A thorough exploration of potential social work scholarships may yield a significant pay-off in financing your education. Take the time to explore the many possibilities and give the process the attention it deserves. For even more details about social work scholarships, see our definitive guide to scholarships for online MSW students.
Beyond your application for FSU scholarships, the U.S. Department of Labor offers a searchable database of more than 8,000 scholarships and other financial awards with varying requirements and processes.
In addition to scholarships, there are many more resources for student financial aid, such as grants, student assistantships and loans. FSU's Office of Financial Aid provides an overview of general financial assistance and steps to apply for other various types of funding.
Start Your Scholarship Application Today
Visit the FS4U page today to apply for social work scholarships. Deadlines are quickly approaching, so don't miss your opportunity to apply by February 28!
Read more of FSU online's top MSW blogs below:
1. 5 Must-Read Books for Aspiring Social Workers
2. What Are the Different Kinds of Social Work Jobs?
3. The Social Worker Role and Impact on the Community
4. MSW Degree Program: What Should I Expect?