How to Get Involved as an Online MSW Student at FSU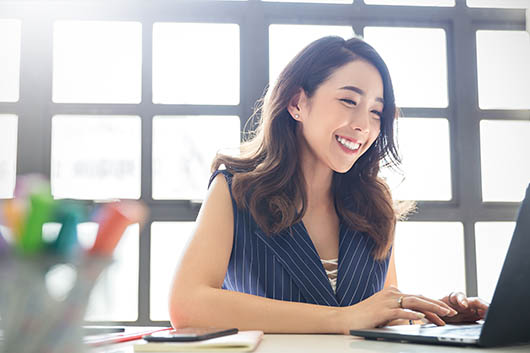 Deciding to pursue your MSW at Florida State University is a big step and one that should make you feel pride and excitement. The rapid growth in social work occupations means you are entering a new season of opportunity and professional development. You also have chosen the convenience of earning your degree at FSU as an online student, which offers many distinct benefits.
You may have questions or concerns about how you will connect with other members of the FSU community. While your experience as an online student will differ from working toward a degree in a traditional on-campus format, you are not starting this journey alone— you are joining a vibrant FSU family.
You will have ample opportunity to engage with the FSU community in a wide range of areas. As an online student, you can participate in social work organizations, connect with like-minded students, interact with professors, access academic resources, join the crowd cheering on FSU sports, and much more!
Download Your Online MSW Program Guide
Connect with Other Students and Participate in the FSU Community
One of the most meaningful parts of an educational experience is the interaction with other students. The expertise of your professors and the instruction they offer provide the foundation of your degree, but FSU believes in a holistic approach for students. 
The conversations, connections, and camaraderie with fellow students enhance both your learning opportunities and your personal development along the way. Let's take a look at some of the primary ways you can stay engaged with other FSU students as you work toward your MSW online.
Join a Social Work Club or Organization
We are committed to helping you grow into a skilled social worker equipped to thrive as you serve and make an impact in your work and your community. We believe in the value of supplementing your classroom work with participation in organizations designed to deepen your preparation as a social worker. Here are some of the groups you might consider joining for a more well-rounded and connected journey through your MSW.
FSU Student Association of Social Work (SASW)
The SASW is a student-run organization within the FSU College of Social Work. It seeks to enhance the educational and professional atmosphere within the College while also promoting awareness of social work values within the community. Online MSW students have the opportunity to join SASW as a non-dues paying member to enjoy virtual activities. Get more information by emailing saswfsu@gmail.com. 
The National Association of Social Workers (NASW)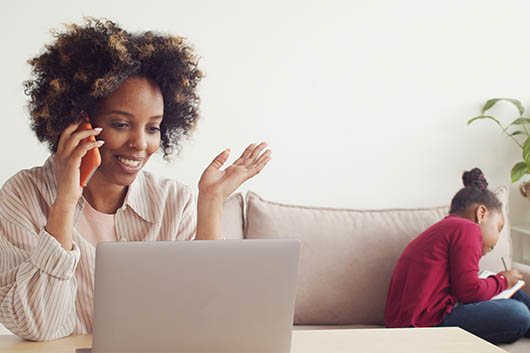 The NASW has over 200,000 members worldwide. As a member, students receive all of the benefits and privileges of a regular member at a reduced cost, including:
The Social Work Journal

Monthly and state newsletters

Group rate health, disability, and malpractice insurance coverage

Discounts on all NASW specialty journals
NASW welcomes student members and actively includes students in program planning and activities. Click here to find and join your local chapter of the NASW. For more information on the Big Bend Unit of the NASW, where many FSU students are members, contact the Unit Chair by email at bigbend.naswfl@socialworkers.org or visit the Big Bend Unit page.
Phi Alpha Honor Society - FSU Charter Chapter
Phi Alpha is a national social work honor society and includes both undergraduate and graduate students. One of its core purposes is to facilitate precisely the kinds of connections and relationships between students that enhance both your educational journey and your life in years to come. 
Named after the local chapter existing at the FSU College of Social work, Phi Alpha also works to encourage high education standards for social workers and promote humanitarian goals and ideas. You can access the Phi Alpha application here and contact the faculty advisor, La Tonya Noel, Ph.D., at lnoel@fsu.edu.
FSU Social Work Alumni Group
We know it might seem premature to think about participating in an alumni group before completing your program. However, we want you to be aware of the Social Work Alumni Group (SWAG). This is a resource that will continue to serve you in the years to come that also offers a helpful ongoing look into what is happening among social work students at FSU right now.
SWAG was created in 2018 as a way to better connect FSU social work graduates of all ages and provide outreach initiatives and opportunities to network. SWAG also offers important and inspirational news about the activities and accomplishments of FSU social work students and alumni.
Follow What's Happening at FSU
Joining organizations geared toward current social work students is a great way to stay involved and enhance your experience. There are also many other meaningful ways to connect with the broader FSU community.
Utilize Nole Central
FSU has designed a powerful portal into the endless number of activities, organizations, and happenings available to you as a Seminole. You can use Nole Central to:
Join a new organization and utilize discussions, news posts, and group messaging.

Discover events happening on campus and in your area.

Record your activities and memberships at FSU to showcase your involvement on resumes and other professional venues.

Follow news postings about a wide range of opportunities available to you.
Connect with the Career Center 
Consistently ranked top in the nation, the Florida State University Career Center is a great resource to advance your network and career. They offer mock interviews, professional development workshops, tools for effective career planning, general job search information and much more. Reach out to Emily at ekennelly@admin.fsu.edu for a current list of available virtual services. 
Explore Opportunities Through Student Affairs
The Division of Student Affairs is the hub of student life at FSU. Their website offers helpful information and resources for students of all kinds. In particular, the Events page offers ways for both on-campus and online students to stay active and involved, including:
An updated guide to student organization events

University Counseling Center workshops and resources

An updated calendar of events for each month
Follow FSU on Social Media
Sometimes staying connected is as simple as keeping tabs on the big stories and opportunities. FSU's social media channels are a great way to do exactly that. This is also a great way to hear student stories and sign up for online workshops. Follow and connect with FSU's general pages or those specifically made for the College of Social Work on:
FSU
FSU College of Social Work
FSU Graduate School
Join the Legion of Seminole Sports Fans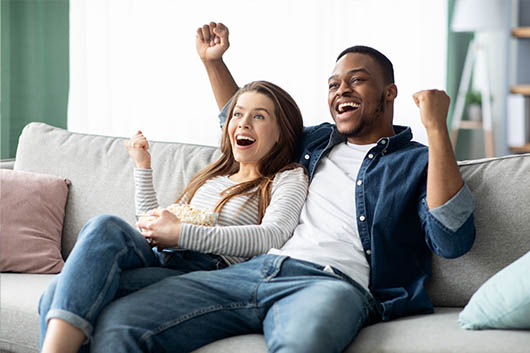 Florida State has built one of the strongest athletic departments in the country, featuring teams in 18 varsity sports. The Seminoles are regularly featured on national television, and a growing number of events are available to watch online. You can track the full schedule of Seminole sporting events on the athletic calendar.
Yes, you're enrolled for the education, but sports offer an exciting way to feel like a full member of the FSU family. Grab some garnet and gold gear to show your colors, get in front of the TV or computer, and join the thousands of FSU fans around the country in pulling for the 'Noles! 
Better yet, plan a visit to our Tallahassee campus or at an away game across the country to cheer on the 'Noles in person from our student section. Click here for more information on student tickets.
Engage with Your Professors
FSU's MSW faculty are accomplished experts with rich backgrounds in social work practice, research, and teaching. Their years of experience and wisdom are among the most valuable assets available to you in your journey toward a social work career. Your professors are accessible and eager to share their insight with you, even beyond lectures and class discussions.
So don't just watch lectures and complete assignments. Take the time to introduce yourself to your professors and share your story. Send an email. Set up a phone or video conference. Don't be afraid to ask questions about the course content or the teachers' experience. Seek out mentors who will offer guidance beyond the classroom content.
Connect with an FSU Admission Advisor to learn about FSU's Online MSW programs.
Get Familiar with Your Resources Before Classes Start
One of the best ways to ensure you feel engaged and connected throughout your program is to prepare well. FSU offers a host of resources for you as an online student to facilitate your learning experience and connect you to the wider community. Here are some of the most helpful tools that are worth exploring before it's time to start classes.
Free and Discounted Software
As an online student, it's important that you have the basic hardware and software needed to learn online. Information Technology Services (ITS) at FSU is your source for discounted software for personal and academic use. Visit the ITS Software Store to start shopping for free and discounted software including Microsoft, Adobe, Norton Antivirus and more. Simply login with your FSUID and password to browse available software. In addition to software, click here to view a list of free or discounted Wi-Fi services to get you fully connected.
Student Guide to Learning Online
FSU has compiled an extensive guide for your particular experience learning online. We have been teaching online and distance learning classes for many years. Our experienced faculty, librarians, technical and instructional support staff, and distance learning experts are ready to help you thrive as an online student. 
Be sure to check out the guide for invaluable help in areas such as:
Reviewing the New Student Checklist to take care of all the important details

Knowing and preparing for the technical aspects of online learning

Accessing essential tools, helpful apps, and cybersecurity tips relevant to you as an online student

Developing strategies for successful learning online

Finding answers to many of the most commonly asked questions for online students
FSU Libraries Off-Campus Access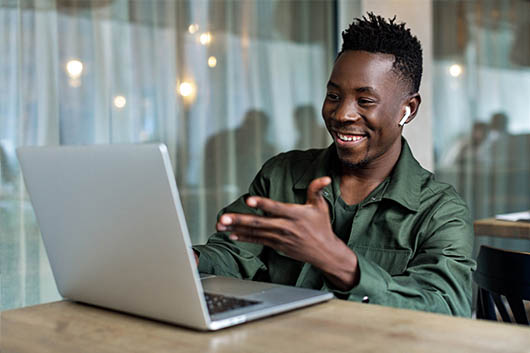 Of course, one of the most important resources for you as you work toward your MSW will be the libraries. Take some time to review the guide for accessing library resources as an online student. This helpful resource details the many ways you can explore and search the vast archives available to you. It also introduces you to FSU Libraries Student Services, which include research help, tutoring, access to special collections and archives, and assistance with digital research and scholarship.
The FSU Reading-Writing Center
Committed to providing FSU students with productive listening assistance with papers and writing projects, the Reading-Writing Center offers online sessions. The Center is equipped to help you in particular as a student pursuing your MSW. Trained, experienced staff regularly works with graduate students on theses and other longer-form projects like articles written for publication.
University Counseling Center
We know more than we have ever known about the importance of mental health to daily well-being and success in any endeavor. As someone interested in social work, you likely already have a keen understanding of the importance of access to mental health resources. 
FSU Counseling and Psychological Services have several digital resources available to you online as you juggle the joys and stresses of daily life and your academic pursuits. As an Online MSW student, you can contact the University Counseling Center for assistance in finding in-person resources in your local community.  
You Are Your Best Resource and Advocate
We hope it is clear that the FSU community is deeply committed to your success and health during your journey as an online student. We continue to evaluate the needs of our students as we listen to you and understand your experience. We want you to access and take advantage of the many opportunities available to you.
Your success and sense of connection start with you! Ultimately, only you can chart your course. If you are intentional and persistent in engaging with the available resources and support, you will surely enjoy your time studying online with FSU. To make the most of your experience, be sure to: 
Stay engaged and participate in your classes.

Check your FSU student email daily to be sure you are in the loop.

Keep up with Canvas (the online learning environment) so you are current with class readings, discussions, and conversations with other students.

Attend mandatory webinars and weekend intensives.

Remember to keep exploring and engaging with the many resources available to you, including your Student Success Coach. Supporting you from the moment you enroll, your Success Coach is only an email or phone call away if you have any questions or need guidance.
Feel Connected in Your Online MSW at FSU
The best motivator for doing the work to stay connected and make the most of the program is remembering why you chose to earn your MSW from FSU in the first place. We think Ashley Nieves, a recent graduate of the program, sums it up best: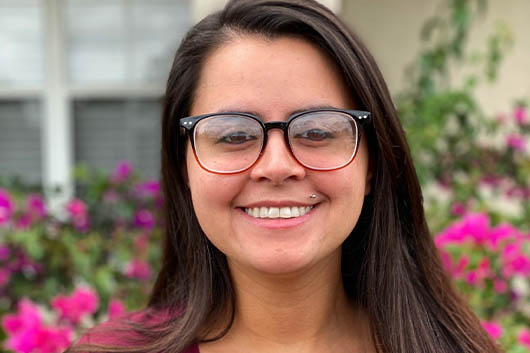 ""Even though the program was online, I loved that there were opportunities during my three years in the program to visit campus to meet my professors and fellow online students. Even today, I still connect with many of them who offered me guidance and support as we embark on our next adventure as MSW graduates! FSU's online MSW program far exceeded my expectations for an online graduate program, and I am so thankful for the acceptance into the program!"  
- Ashley Nieves,
Online MSW Graduate