Secondary Trauma in Social Work
By Katie Krukenberg, MSW, LCSW
Katie Krukenberg is an MSW graduate (2006) from Florida State University and a licensed clinical social worker in North Dakota. She works at the University of Mary and is an assistant professor of social work as well as the director of field education for the social work program.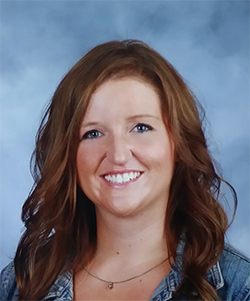 Secondary Trauma in Social Work
"I'm not sure that I can be a social worker. I don't think that I'm cut out for this," said the student in front of me, with eyes still red from crying. In my role overseeing social work students in their field placements, I am able to work closely with them as they experience both the joys and challenges of social work. In many ways field placement is one of the most essential aspects of social work programs, both at the undergraduate level as well as MSW programs including Florida State University's online MSW program. This student asked to meet with me after a particularly extreme case, one that would have shaken even the most seasoned of veteran social workers. It had given her such a severe emotional reaction that it left her questioning if she could pursue this line of work, thinking that she was less equipped to handle this type of situation than she perceived others to be. She reported symptoms mirroring those experienced by trauma victims themselves. In social work we have a name for what this student was experiencing: secondary trauma.
Field placements are often students' first opportunity to work directly in a social work agency as they transition from their education to their career. Along with this, field placements are sometimes students' first exposure to actual clients telling true stories about the trauma they have experienced, and there is no textbook that can fully prepare someone for this. This is what sets the stage for a social worker to experience what is known as secondary trauma. While secondary trauma doesn't happen to everyone in social work, the online MSW program at Florida State University can help prepare you to best handle any aspects of the profession that you might encounter.
In the course of their jobs in various agencies, social workers may hear about or know victims of abuse or neglect, including extreme cases resulting in death or injury. They might be listening to clients relay traumatic experiences involving serious physical violence or sexual assault; responding to crisis calls related to suicidal ideation; helping people who have lost a love one process their very raw grief, or experiencing an unexpected premature death of a client. While social workers in some agencies may be more likely to encounter clients who have experienced trauma, no one is immune.
Many people who pursue degrees in social work are naturally compassionate with a high degree of empathy for others. These are attributes that lend themselves well to working with clients, but makes the need for self awareness even more critical, particularly as it pertains to secondary trauma. Certainly it would be more concerning if someone were able to process these kinds of experiences with no emotional investment or reaction at all. It is important not to minimize the severity, or the emotional response it produces. According to one study by the US National Library of Medicine National Institute of Health, "Results indicate that social workers engaged in direct practice are highly likely to be secondarily exposed to traumatic events through their work with traumatized populations, many social workers are likely to experience at least some symptoms of STS, and a significant minority may meet the diagnostic criteria for PTSD."
Field placement in an approved agency with supervision provided by a licensed professional is required by social work programs including FSU's online MSW program, and is an excellent opportunity to learn directly from someone with experience in the field. Field supervisors are an important resource in developing self awareness, processing the students' experience in field, and addressing any symptoms of secondary trauma that might be prevalent. Establishing a routine of good self care in addition to seeking support when needed will ensure will also ensure for compliance with the NASW Code of Ethics directive 4.05 Impairment, which requires that social workers not allow psychosocial distress to interfere with their professional judgment or performance of professional responsibilities, and take steps to seek consultation and take appropriate remedial action when psychosocial distress is present (NASW Code of Ethics).
Recognizing secondary trauma for what it is and taking action to minimize the effects are important, and good supervision is critical. The student mentioned earlier was able to find support among her supervisor and colleagues, and went on to graduate and take a position as a social worker in the community. Being able to work through experiences in a supportive environment can help to reaffirm that despite any challenges, social work is a fulfilling career that is also essential for the populations that social worker serve. American writer and artist Brian Andreas said, "Anyone can slay a dragon, he told me, but try waking up and loving the world all over again. That's what takes a real hero."